Banksman Lighting
Keywords: Safety, Lighting, Light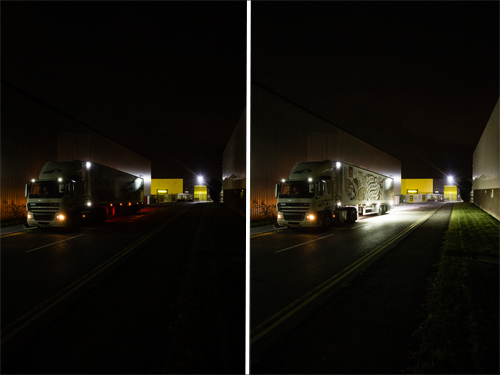 Reduce the risk with the Banksman range
The Banksman lighting solution is a driver aid designed to deliver additional light to the areas around the vehicle when manoeuvring. The solution delivers light into areas traditional reversing lights cannot cover. It reduces:
Risk of serious injury
Vehicle damage
Damage to property
The Banksman improves safety and helps to minimise costs. Customers who have installed these systems have found significant reduction in costs attributed to vehicle repairs and time off the road due to accidental damage.
SUMMARY
Robust for the job, the Banksman lighting range is endowed with:
Light spread from 20sqm up to 30sqm
5 year warranty
Metal construction for durability
Toughened lenses for resilience
IP66/IP67 rated for all weather conditions
INSTALLATION
Banksman solutions are simple to install and connect directly to the vehicle loom. This innovative solution can be fitted as standard to new vehicles or retrofitted to an existing fleet.
LONG LIFE, HIGH INTENSITY CREE LEDS
The Banksman range utilises the latest LED technology to give a high intensity light source to provide enhanced brightness.
---
Disclaimer: Third Party Content
This web page makes information of third parties available. The third party content is not created or endorsed by Don-Bur. The provision of third party content is for general informational purposes only and does not constitute a recommendation or solicitation to purchase or make any other type of investment or investment decision. The third party content is obtained from sources believed to be reliable and no guarantees are made by Don-Bur or the providers of the third party content as to its accuracy, completeness or timeliness. Don-Bur shall not be held liable for any investment decision or other transaction based on reliance on or use of such data, or any liability that may arise due to delays or interruptions in the delivery of the third party content for any reason. There is no warranty of merchantability, no warranty of fitness for a particular use and no warranty of non-infringement. There is no warranty of any kind, express or implied, regarding third party content.