Cantilever Tail-Lift
Keywords: Tail-Lift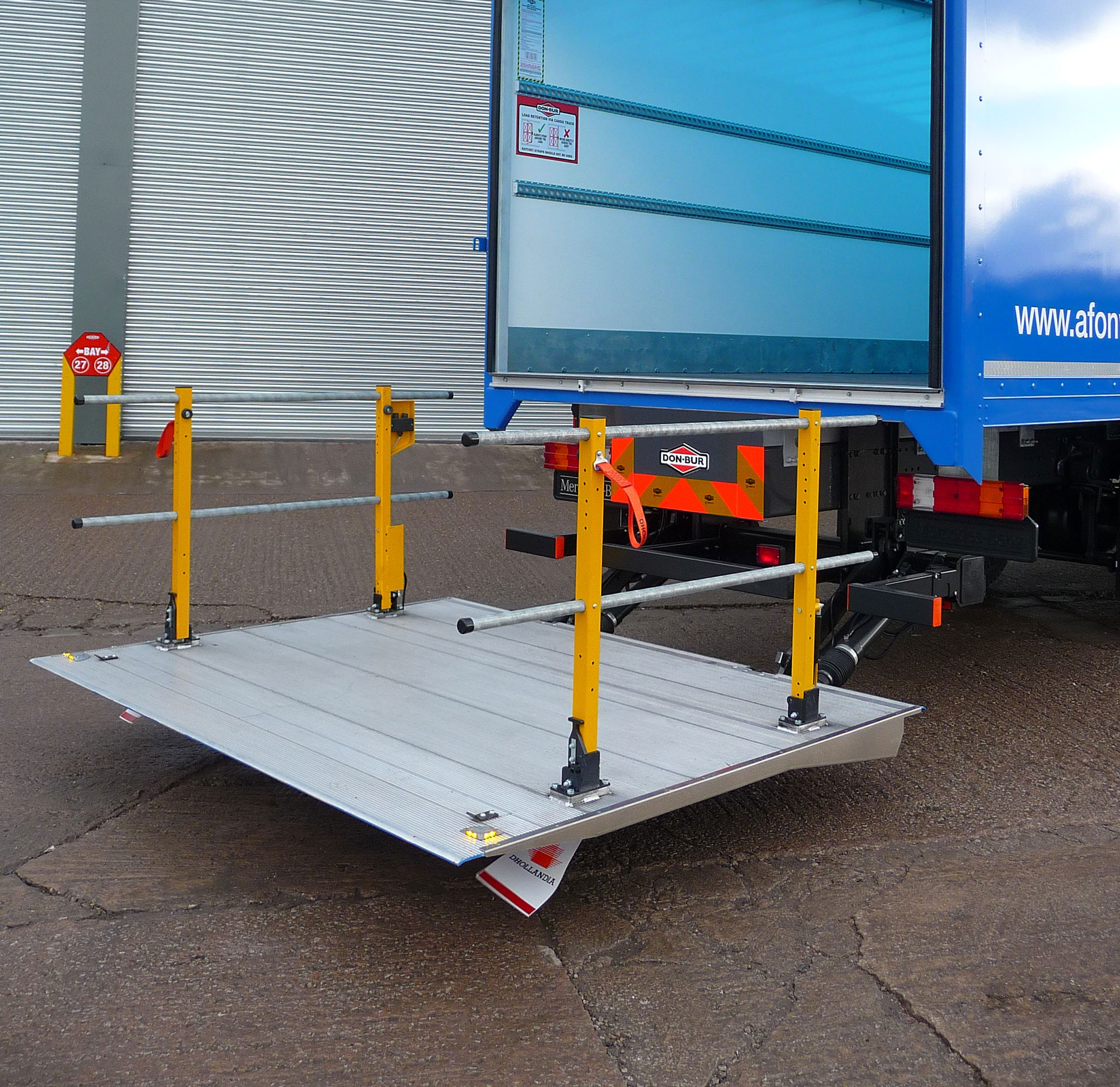 Cantilever tail-lifts are stowed vertically and form part or all of the rear closure.
The platform has an angled lip at the end allowing it to be rotated downwards. This allows roll cages and pallet trucks to be easily loaded from ground level.
The cantilever tail-lift comes with additional safety options such as side gates and flashing lights.
Various sizes and capacities are available to suit customer requirements.