Heavy Duty Anti-Tip Safety Legs
Keywords: safety, tipping,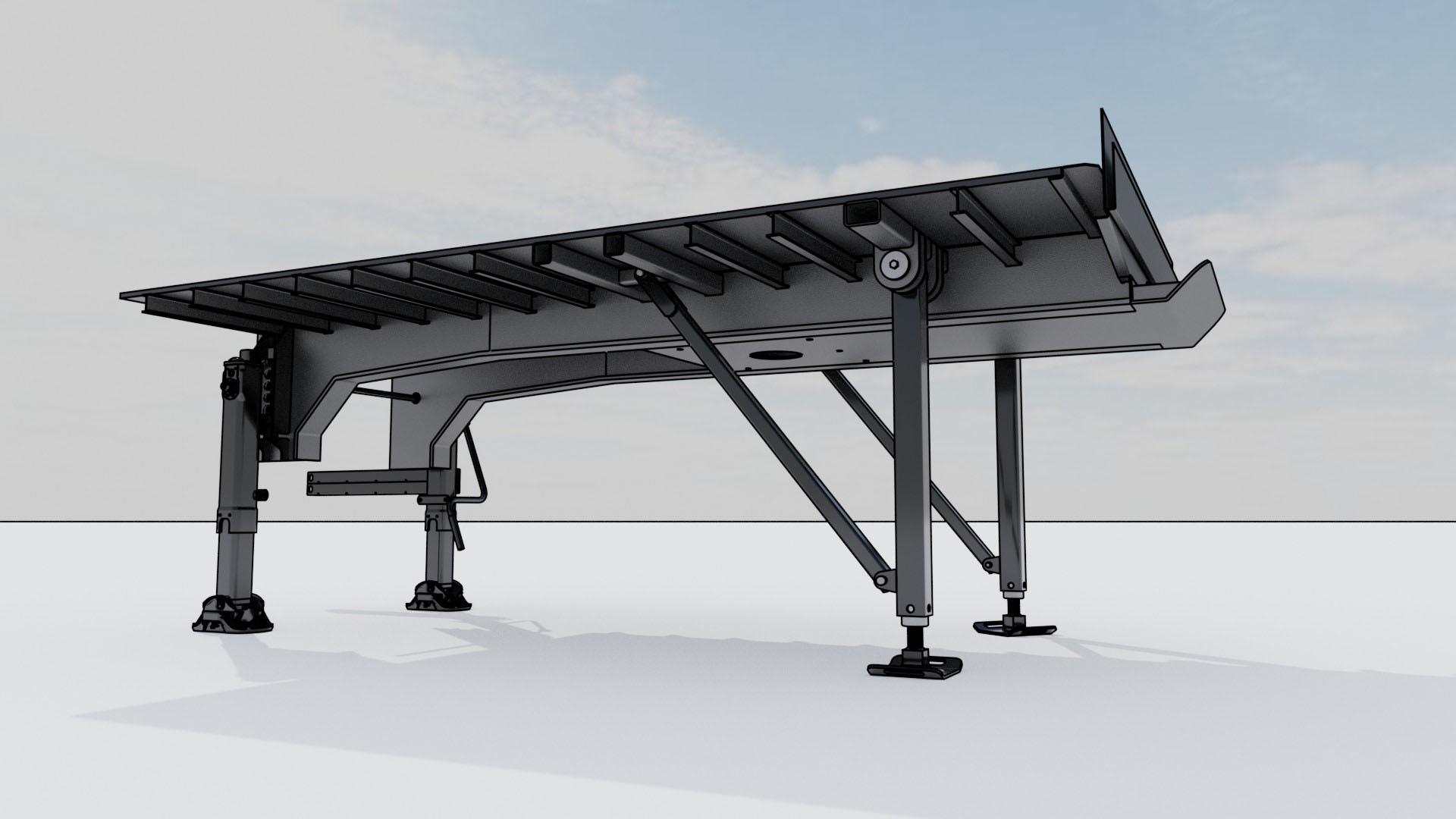 Trailer tipping is a common issue with operators who load with high denisty loads. The problem is made worse with shorter (urban) trailers.
When the trailer is unsupported (with no tractor unit connected) at a bay or on a yard, as heavy loads are placed against the front bulkhead, this creates a high tipping "moment" and can cause the trailer to tip forward unexpectedly.
A common solution to this issue (and one that is recommended in mainland Europe) is the placement of a trestle under the bed plate. The trestles ensure that, irrespective of weight placed on the trailer neck, the trailer cannot tip.
Don-Bur has developed a few alternatives, including these heavy duty support legs.
Other, more lightweight designs are available to fit simply on the front bulkhead.