Rear Roller Transverse Load Restraint Net
Keywords: load restraint, transverse net, roller, safety, parcels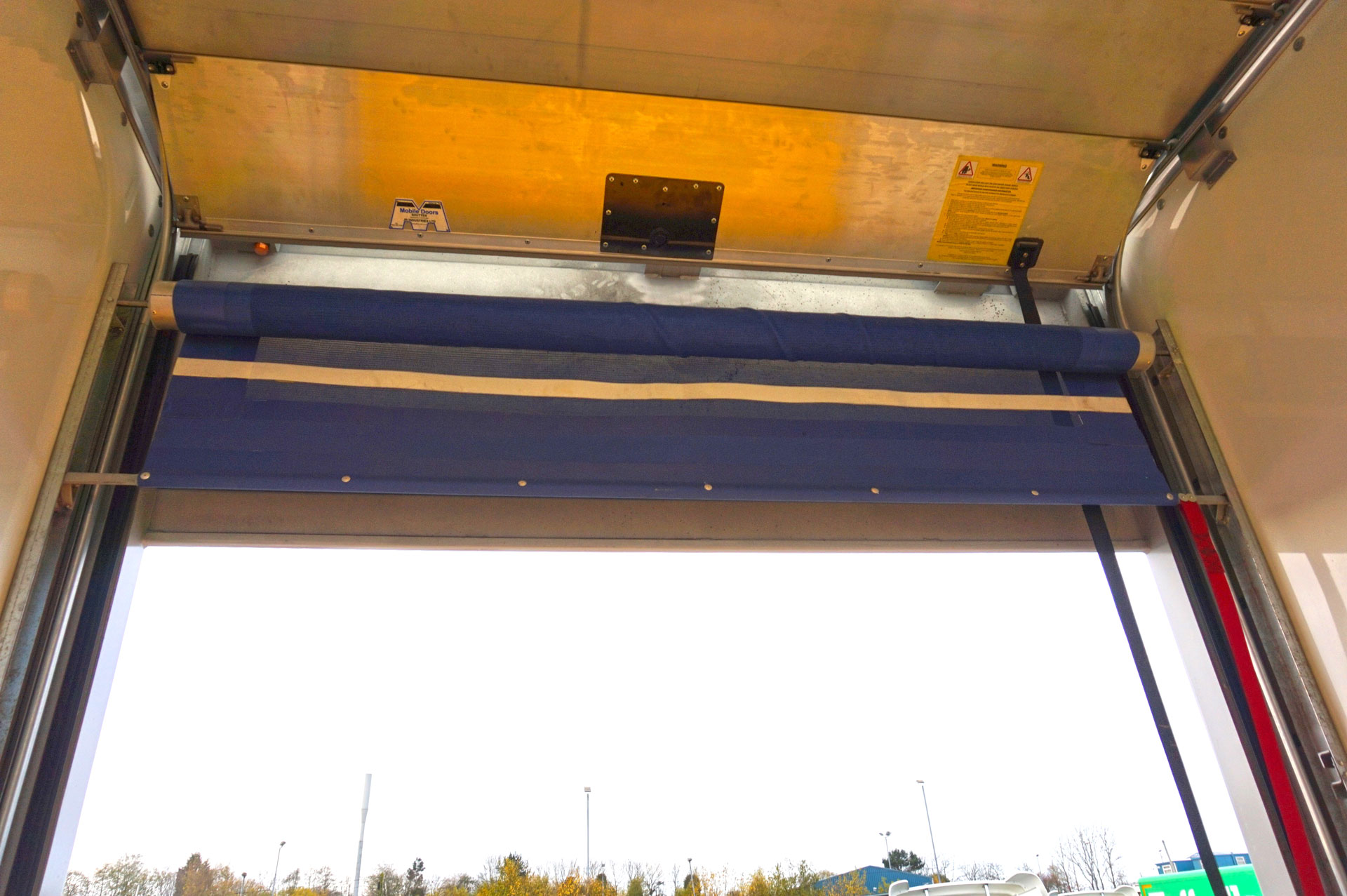 This roller action net pulls down to form a cover over a portion of the rear aperture.
Commonly used on Lifting Decks, this design is captive to the reaframe and limits the risk of loose load falling from the 2nd deck onto operatives whilst loading or unloading.
The roller net can be retracted further up into the roof space if greater aperture is required.