Tuck-Away Tail-Lift
Keywords: Tail-Lift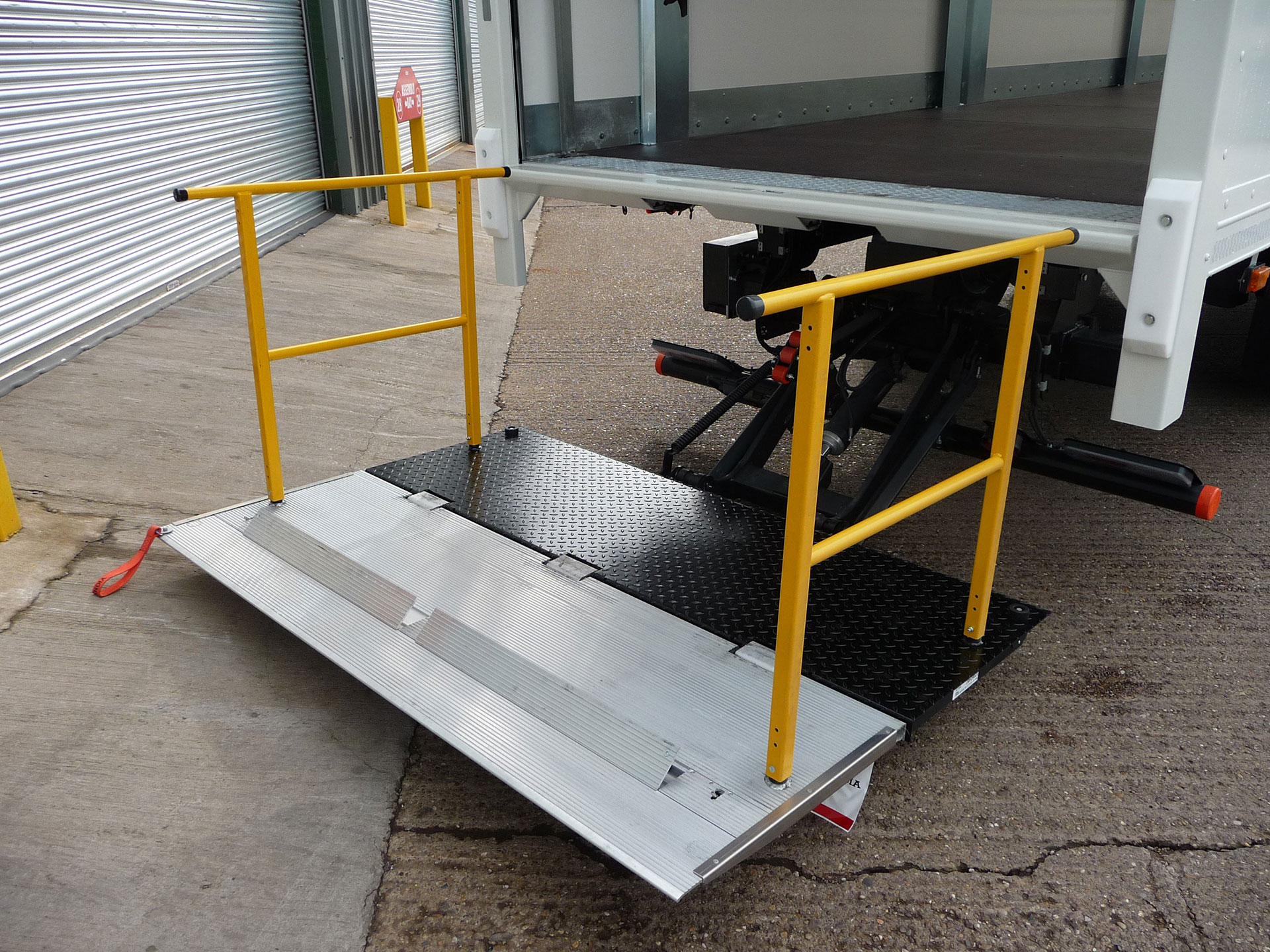 The tuck-away tail-lift is commonly used on vehicles where stowage space at the rear is limited.
The split platform folds out and can be angled down at the rear for ease of loading roll cages and pallet trucks.
For additional safety, various side safety gate designs are available.
Various sizes and capacities are available to suit customer requirements.