Two Tier Column Tail-Lift
Keywords: Tail-Lift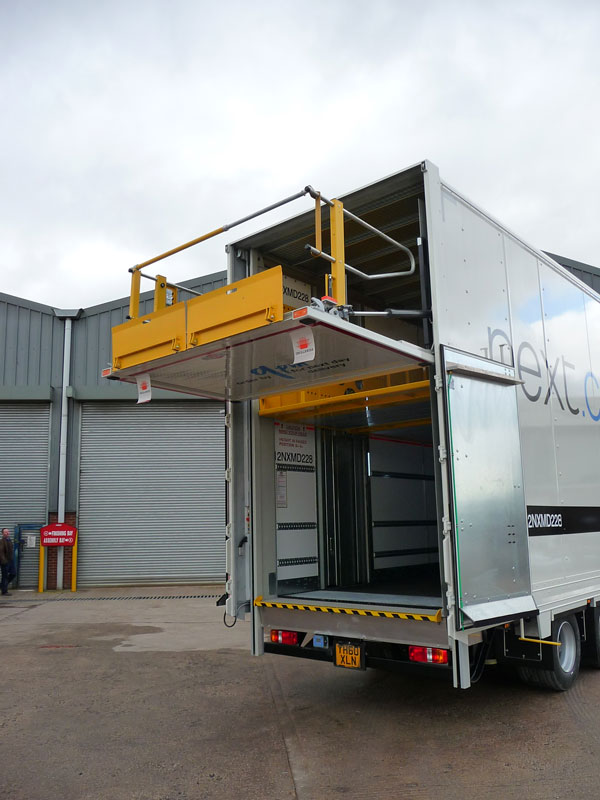 The two tier column tail-lift is commonly adopted for double decks where there is a requirement to load from ground to main deck level but also to a secondary deck height.
The platform typically stows vertically to form the upper or lower rear closure and rotates out through 90 degrees before raising or lowering.
For additional safety, various side safety gate designs are available.
Various sizes and capacities are available to suit customer requirements.