Wabco Trailer Pulse ZF-Transics Telematics
Keywords: wabco, EBPMS, TPMS, EBS, telematics, safety, efficiency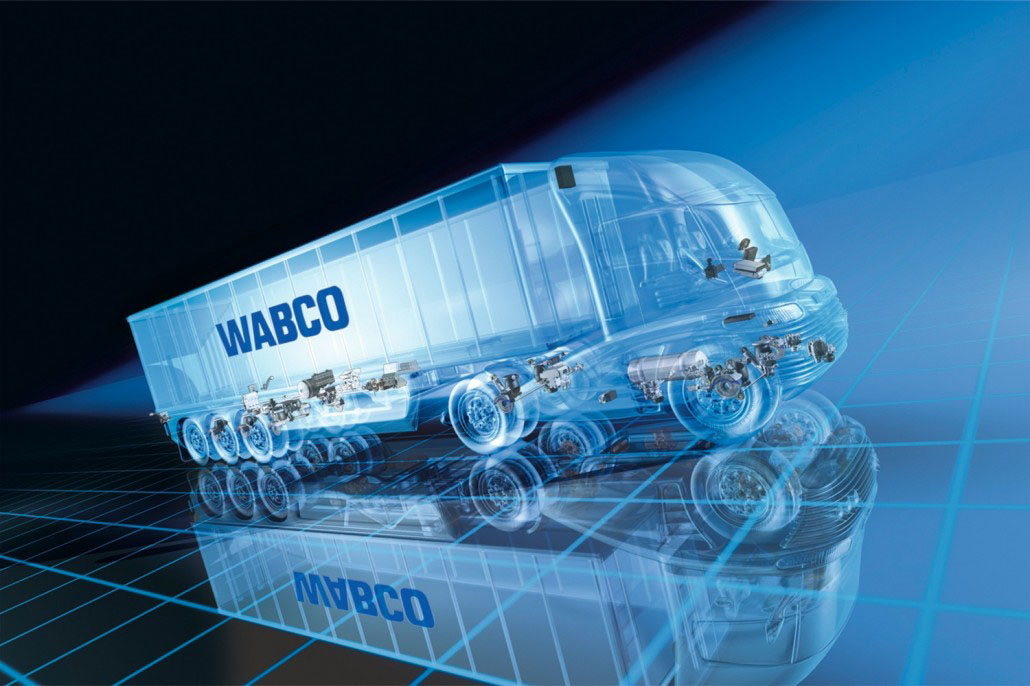 Preventing vehicle downtime can be achieved using intelligent on-board technology.
Introduce intelligent solutions that prevent vehicle downtime and on-board technology to maximise your fleet uptime.
How to increase your fleet uptime
When trucks and trailers from your fleet are off the road, it can mean losing money. Discover how to increase your fleet uptime by introducing new measures and technology.
Downtime can be crippling for companies, with costs measured not just in lost profits but also reputational damage, affecting customer loyalty and retention. It's therefore vital to ensure your vehicles are operational and not out of action as often as possible. Even having a single vehicle off the road for a short period can have a sizeable impact, causing delays to deliveries, especially if you don't have a contingency plan in place to cover for an inactive vehicle. Increasing fleet uptime is essential for maintaining high levels of customer satisfaction, running an efficient operation and ensuring your business remains profitable.
Keeping your vehicles on the road and preventing unforeseen repairs has three main benefits for your business too:
+ Avoid the cost of repairs and breakdowns
+ Vehicles remain operational and available for jobs
+ Maintenance is more predictable and easier to plan

There are a few steps you can take to achieve this.
Keeping your fleet on the road
From fleet management systems to diagnostics and beyond, here's how you can increase the uptime of your vehicles and drivers to maximise the time your fleet spends on the road.

Choosing the right trucks for the job

Choosing the right trucks and trailers to populate your fleet depends on what service your business provides.

+ Do you need a variety of truck sizes for different jobs?
+ What distances will your trucks be travelling daily?
+ Will you have underused or overused trucks at certain times of the year?
+ Can your trucks safely transport the weight of the different cargo you work with?

Overloading smaller trucks and trailers is more likely to lead to vehicle damage and breakdowns too, causing avoidable downtime while repairs are carried out. It is also illegal and will result in fines, impacting on your profits. Sending out two smaller trucks when one large one will do also impacts efficiency and can be more costly in the long run.

Preventative maintenance

Proactive maintenance is the number one tactic for keeping vehicles on the road, focusing on prevention rather than cure. Regular servicing can identify problems earlier, allowing them to be rectified before they become more impactful and offsetting larger repairs and replacements. It can also lower the instances of unexpected breakdowns and vehicle downtime.
While pre-inspection checks are very useful – running through a standard checklist before dispatching a vehicle – you can also invest in a solution to let you monitor vehicle performance and flag when problems start to arise.

These can help highlight a minor issue before it becomes a major one, enabling you to plan in repairs and maintenance quicker to reduce downtime. Software solutions such as TX-DIAGNOSTIX provide reliable remote diagnostics that allows you to pinpoint any faults or drops in performance that might hint at a problem and act accordingly.




Up-to-date monitoring

The modern fleet manager is now using intelligent, telematics-enabled solutions to get a more comprehensive overview of their fleet. On-board devices monitor the vehicle, driver and a huge range of variables, before processing data into actionable graphs and charts that allow you to make better decisions faster – meaning you can predict issues before they've even happened to reduce potential downtime. Fleets can also program alarms to inform you when action needs to be taken as well.
Driving efficiently helps reduce the wear and tear of trucks, as well as promoting good fuel economy. That's where on-board monitoring can help. Solutions like TX-CONNECT interact with other intelligent truck and trailer components to give you an up-to-date overview of fleet vehicles and drivers. This gives you greater visibility and transparency, allowing you to identify:

+ Where efficiencies can be made
+ The status of your fleet
+ Distance travelled

It's a great way to increase fleet uptime by spotting any issues and taking action in advance.

In-vehicle technology
A vast array of modern technology can be deployed inside trucks and trailers to increase their uptime, highlight any problems and help the driver and fleet manager. Adding the right in-vehicle technology will require an initial investment but as it increases vehicle and driver safety it can avoid the high costs of accidents and damages otherwise. Advanced driver assistance systems work in several ways to reduce potential damage to your fleet that will lead to vehicles being out of action for a period of time.

They can report vehicle faults to you as a fleet manager, warn of adverse weather and other elements. You can reduce the chance of accidents with tire pressure monitoring systems (TPMS) like OptiTire™, which detects leaks early and provides warnings to avoid blowouts and extra downtime. Add in crash prevention systems such as OnGuardMAX™, to further protect your fleet, drivers cargo and others. TailGUARD™ also helps as the rear blind spot detection system automatically stops the trailer when a collision is imminent.

Data diagnostics

Combining data from both real-time and historical sources is offering fleet managers easier ways to reduce vehicle downtime. Real-time information can warn of potential issues while vehicles are on the move, to take them off the road before it develops into an unsafe and costly problem.

Predictive maintenance is aided by big data, such as electronic braking performance monitoring systems (EBPMS). These use information about different factors including tire pressure, temperature, coupling status and load monitoring to determine the truck and trailer's braking performance.
---
Disclaimer: Third Party Content
This web page makes information of third parties available. The third party content is not created or endorsed by Don-Bur. The provision of third party content is for general informational purposes only and does not constitute a recommendation or solicitation to purchase or make any other type of investment or investment decision. The third party content is obtained from sources believed to be reliable and no guarantees are made by Don-Bur or the providers of the third party content as to its accuracy, completeness or timeliness. Don-Bur shall not be held liable for any investment decision or other transaction based on reliance on or use of such data, or any liability that may arise due to delays or interruptions in the delivery of the third party content for any reason. There is no warranty of merchantability, no warranty of fitness for a particular use and no warranty of non-infringement. There is no warranty of any kind, express or implied, regarding third party content.