Who's Who
A brief overview of the Don-Bur group structure.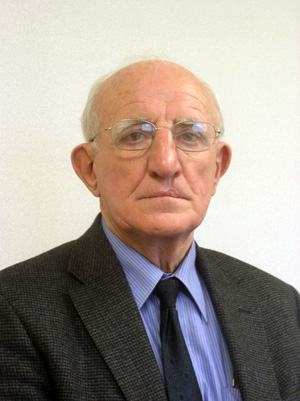 Donald Burton | Founder
As Founder of Don-Bur, Don Burton has been in the industry for over 50 years. Don used to be the General Manager of Welford Truck Bodies, which the owners sold to him in 1981 in one of the first management buyouts in that era. Don-Bur has grown from a single site with just 70 members of staff, to 6 divisions spread over 5 different sites with 500 members of staff in total.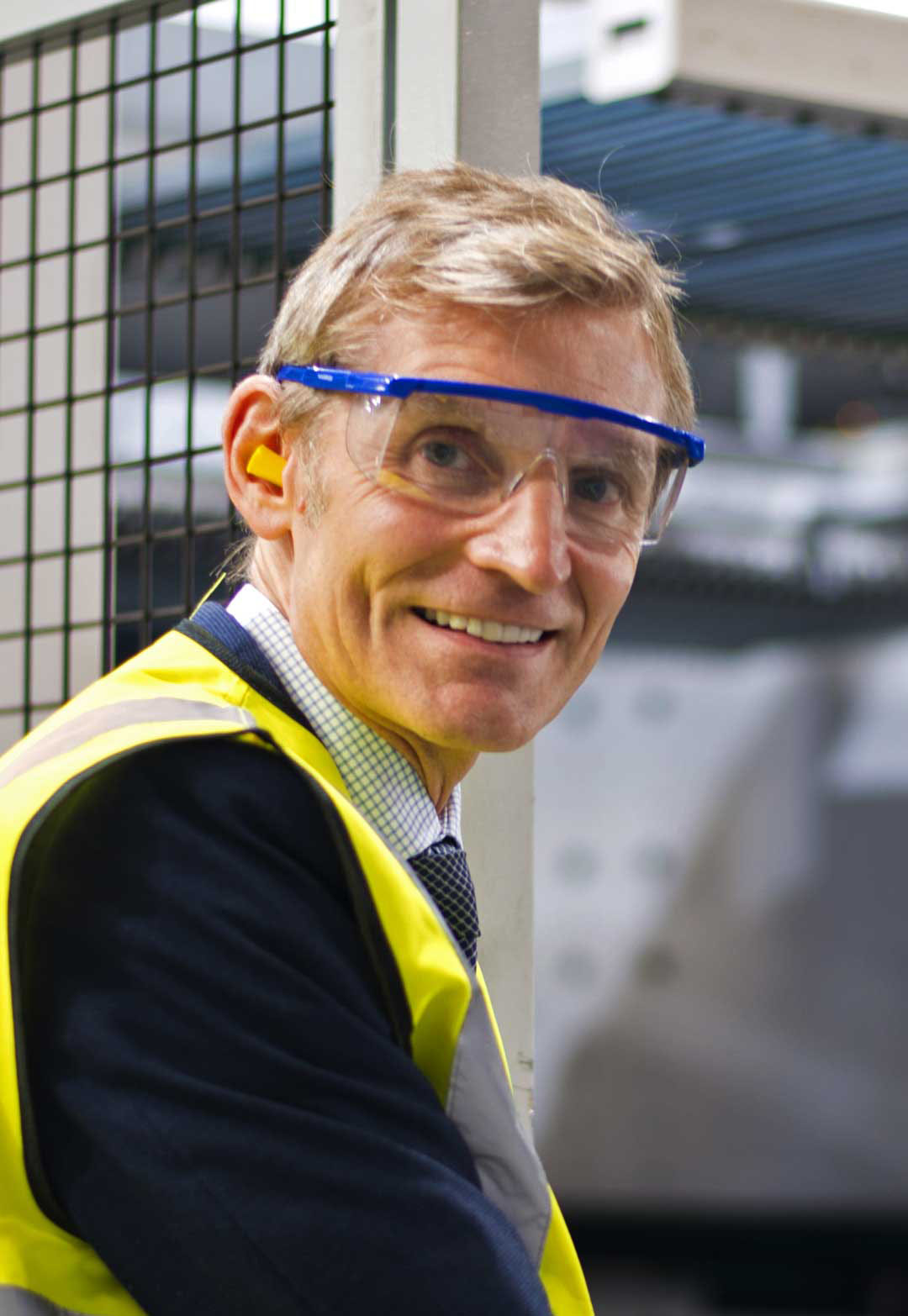 David Burton | Managing Director
David started at Don-Bur straight out of school in 1981 and has an enviable knowledge base. Initially working on the shop floor, David covered a wide array of skills ranging from welder to bodybuilder. He then made his way up the Don-Bur ladder to Sales Director, Group Managing Director and Chairman. David oversees all aspects of the Don-Bur Group, from Manufacturing to Sales and ensures that expectations are met, customer relations are strong and quality is of a high standard.
Andy Bushnell FCCA | Finance Director
Andy started his career in private practice as a Junior Auditor at a small firm in Peterborough. He then moved on to APV, a large food processing equipment manufacturer, where he spent the next 13 years. Andy became a fully qualified Accountant whilst working for APV and worked his way up to Divisional Accountant for their Industrial Extruder Division in Stoke on Trent. After leaving APV, Andy spent a brief spell working in the building industry, before joining Don Bur in February 2002. Andy has worked his way up through the organisation and has headed up the Finance department since 2013. Andy has over 30 years experience in Finance and is a Fellow of the Association of Chartered Certified Accountants.
Chris Griffiths | Service Director
Chris joined the Don-Bur Group in 1984 and spent the first five years as an apprentice, covering many different skills ranging from Welder and Coach Bodybuilder to Electrician and Curtain Manufacturer. After which, Chris became Service Manager, a position which he held for several years, before being appointed the Service Director in late 2016. Chris now fronts Don-Bur Service, which includes Sapphire Curtains, Sapphire Graphics and both Service sites.
Mark Hudson | Operations Director
Having spent all of his working life in the Commercial Vehicle Industry, Mark has accumulated 35 years' worth of skills and experience. He first stepped into this Industry in 1984 as an Apprentice Welder. Following this he progressed holding various positions including Fabricator Welder, Team Coordinator, Production Supervisor and finally Production Manager in 2000. At this point Mark managed over 100 employees and he held this position for 14 years. In his next career phase, he spent 3 years as Production Director and oversaw the growth of the company, increasing production output from 6 trailers per week in 2014 to 30 per week in 2017. He was then appointed Director of Continuous Improvement & Safety, a role which he held for 6 months before joining the Don-Bur Group in September 2018 as Business Process Improvement Director and shortly after became Operations Director. Mark brings a wealth of experience in managing Production at a large manufacturing company and is very excited at being part of Don-Bur's future.
Dan Challinor | National Sales Manager
Having gained a Degree in Engineering Daniel has spent the last 19 years working exclusively within the commercial vehicle and trailer industry. Daniel has extensive experience and knowledge of the industry in technical, manufacturing and customer facing roles and has progressed through the industry covering positions from Engineering, Type Approval, Production Manager, Trailer Rentals, Business Development, and Operations Director.
Karl Forster | Engineering Manager
After achieving a HNC in Mechanical Engineering at Crewe College, Karl joined the Don-Bur team in 1993 as Engineering Manager. With previous experience in engineering and production at Rolls-Royce, Karl manages the engineering function at Don-Bur, providing the tools required to assist our sales and manufacturing teams to ensure the best solution is achieved for our clients' operation.
Roy Johnson | Key Accounts Manager
After acquiring an HND in Business Studies at the University of North Staffordshire, Roy has spent almost 45 years in the transport industry and has acquired an enormous wealth of knowledge and experience in commercial vehicles during that time. Having joined the Don-Bur sales team in 1991 as Key Accounts Manager, Roy previously plied his trade in a similar role at Boalloy, working alongside the late Gerald Broadbent; the well-known pioneer of the Tautliner. Roy specialises in liaising with clients to develop the optimum specifications for their operations, ensuring the best solution is achieved.
Steve Lovett | Key Accounts Manager
Steve has almost 30 years experience in the transport industry working for the likes of Southfields, Ray Smith Group, Ross and Bonnyman and Mertrux (Mercedes-Benz), with roles ranging from organising vehicle collections/deliveries to engineering, as well as having key roles in sales at each. Steve joined the Don-Bur team in 2014 as Key Accounts Manager and provides full support to clients from procurement to aftersales ensuring the optimum specification is achieved for our clients operations.
Jon Davis | Key Accounts Manager
After achieving a Level 3 Qualification in Light and Heavy Vehicles at Boston College, Jon has accumulated an enviable 35 years experience working in the Transport Industry. Spending his early years working as an Historic Car Restoration & Race Preparation Mechanic at Gowood Motors, Jon then joined Royal Mail where he worked for the next 30 years. During his time at Royal Mail, Jon started as a mechanic but had several roles ranging from Technician and Workshop Manager to National Training Manager and lastly Fleet Engineer. With a strong background in technical/engineering and a fine eye for detail, Jon joined the Don-Bur Sales team as Key Account Manager in 2018. His hands-on experience at Royal Mail has given him an advanced set of skills and knowledge to draw upon when liaising with customers and developing optimal solutions/specifications.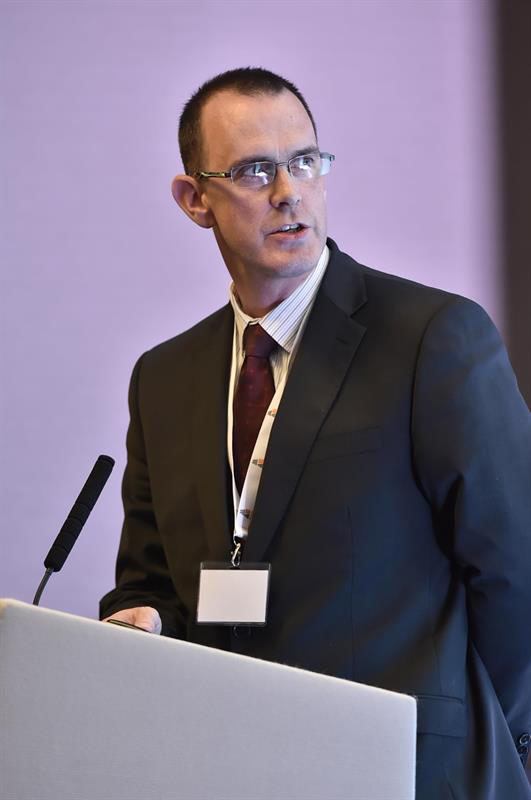 Richard Owens | Marketing Manager | Technical Support
Richard joined Don-Bur in 2003 and manages marketing across the group, intellectual property rights and manages a key account. Due to the varied and technical nature of the Don-Bur offering, Richard is also involved with new innovations and regulation changes and supports the sales team where necessary.
Benjamin Simpson | Account Manager
Upon achieving a BA(Hons) in Business Management and Marketing at the University of Keele, Ben joined the Don-Bur team in 2013 as Marketing Coordinator. During this period, Ben was involved with all marketing projects and managed several major industry events which gained him valuable technical product and customer experience.
Although he still provides all technical 2D sales drawing support and retains responsibility for all photography on site, Ben's role has evolved and developed to that of Account Manager and he now uses the valuable skills learnt over the last decade to provide dedicated customer support. From initial enquiry through to specification development and final trailer sign off, he works as a key member of the team to ensure the best solution is achieved for each individual operation.
Ian Holmes | Sales Support
After gaining a BA (Hons) in Business and Finance at the University of Staffordshire, Ian Holmes joined the Don-Bur team in 1995 as a Sales Administrator, where he worked primarily with import/export of products. Since then, Ian has gone on to become a valuable member of the Sales Support team, covering a wide range of expertise including preparation of quotes, liaising with clients and drawing up specifications.
Mike Brown | Sales Support
After short stints at Wedgwood and IFB working in production and transport, respectively, Mike joined the Don-Bur team in 1996, where, like Ian Holmes, has become a valuable member of the Sales Support team. From providing quotations and specifications to offering progress reports and organising vehicle deliveries/collections, Mike offers both our clients and the sales team full support throughout the Don-Bur experience.
Karen Wright | Receptionist
After working for the likes of Podmores Engineering and Zurich in roles ranging from Financial Advisor's Assistant to Receptionist, Karen joined the Don-Bur team in 2002 as Receptionist at the Manufacturing site on Mossfield Road. Karen greets all visitors, answers the phone and assists clients with their visit to the Don-Bur site and is often the first point of contact, whilst also carrying out several administrative duties.
Mark Wayman | Sapphire Curtains & Graphics General Manager
Having previously worked at Boalloy, Mark initially took on the role of High Frequency Trailer Curtain Welder at Sapphire Curtains in 2001. Since then Mark has made his way up the ladder working several roles, including Production Manager, Manufacturing Manager and Curtains General Manager. In November 2018 Mark was appointed Sapphire Curtains & Sapphire Graphics General Manager in recognition of his efforts. Mark now manages all aspects of the Sapphire Group, including curtain manufacture & load restraint development, and production of all types of commercial vehicle livery. He strives to give his clients the best solution for their operation and is committed to achieving the highest standards.
Ian Bolton | Used Trailer Sales & Rental Manager
Ian has been in the industry since 1990, starting his career in branch operations at TIP Trailer Rental. Since then he's worked for many rental and leasing companies such as Transamerica, Allports and lastly Schmitz Cargobull. He brings a wealth of experience to his role which is critical to the development of the used trailer and rental division; started in 2021.
Ian Eastwood | Parts Manager
Ian has spent his entire working life in the transport industry. After previously working as Branch Manager at both Edmund Walker and Serck Intertruck, Ian joined the Don-Bur Group in 1990 as Aftermarket Parts Manager. Ian manages the Parts division and is responsible for providing quotes, information, availability and transport of all parts.
Neil Smith | After Sales Manager
After spending several years working at Central Trailer Rental Company as Operations Manager, a takeover by Don-Bur meant that Neil moved over to the Don-Bur Group and he has since taken on the role of After Sales Manager. Neil coordinates with Chris Griffiths to assist with the Aftersales function, ensuring all of our clients are well looked after following the purchase of a Don-Bur product or service.
Steve Bridgwood | Service Sales Development Manager
Steve joined the Sapphire Group in 1989, initially as a High Frequency Welder at Sapphire Curtains. Since then, Steve has held various managerial positions at Sapphire Curtains, with his most recent being Curtains Manager. Steve took on the role of Service Sales Development Manager in 2016, where he now represents the Sales function at the Sapphire Group and is responsible for ensuring all clients receive the best solutions for their operation.