Fall Arrest System
Keywords: Access, Safety, Working at Height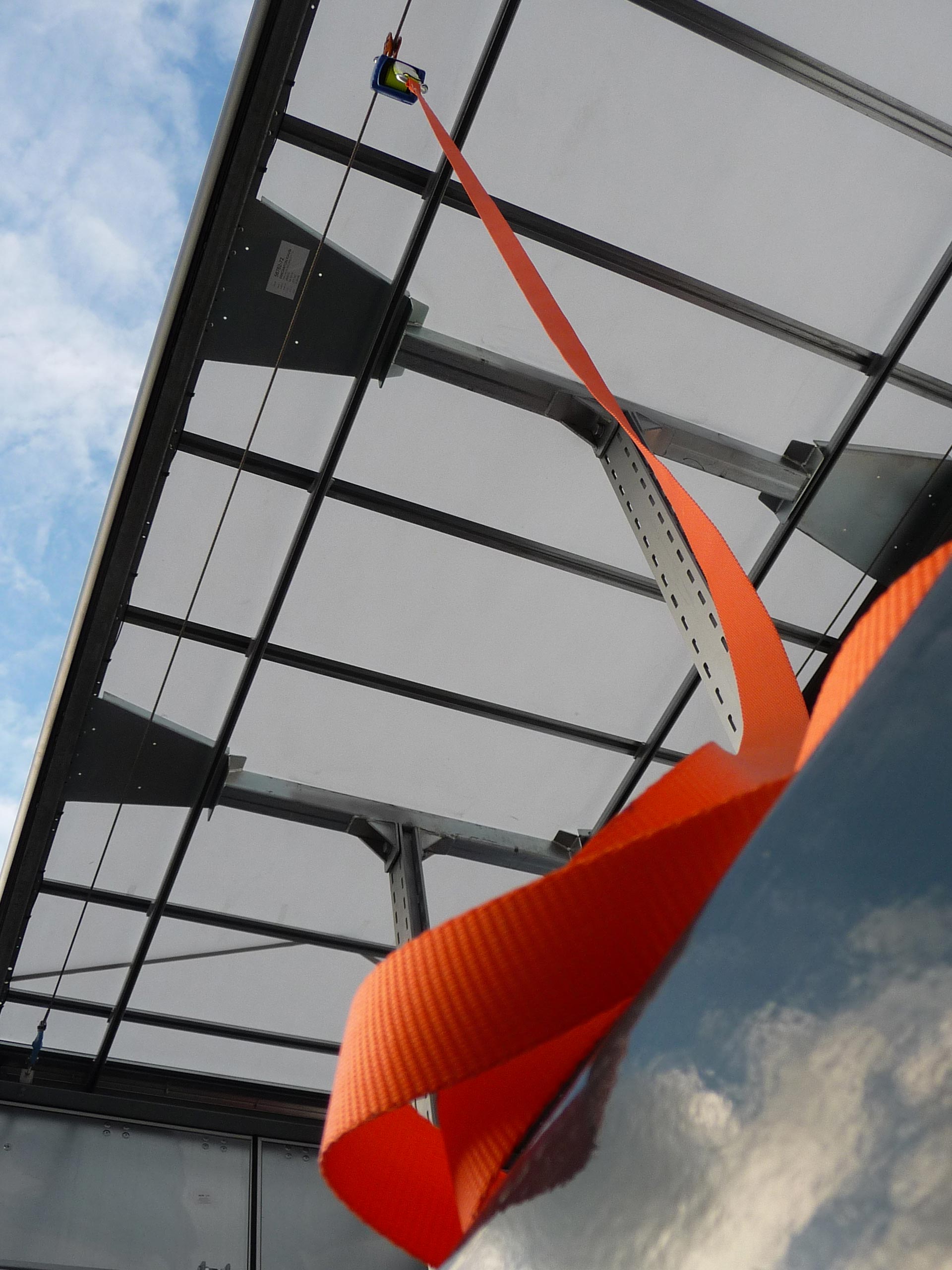 The fall arrest system provides a layer of safety for operators working at height.
A strap is attached to the roof, but the roller attachment moves front-to-back allowing free movement where possible.
Using a system similar to a seat-belt retention ratchet, the strap allows some vertical movement but locks if sudden movement occurs such as in the event of a fall.
The system works in conjunction with an operator harness.