Buckleless Curtain System (Patent Ref: GB2335399)
Keywords: Curtain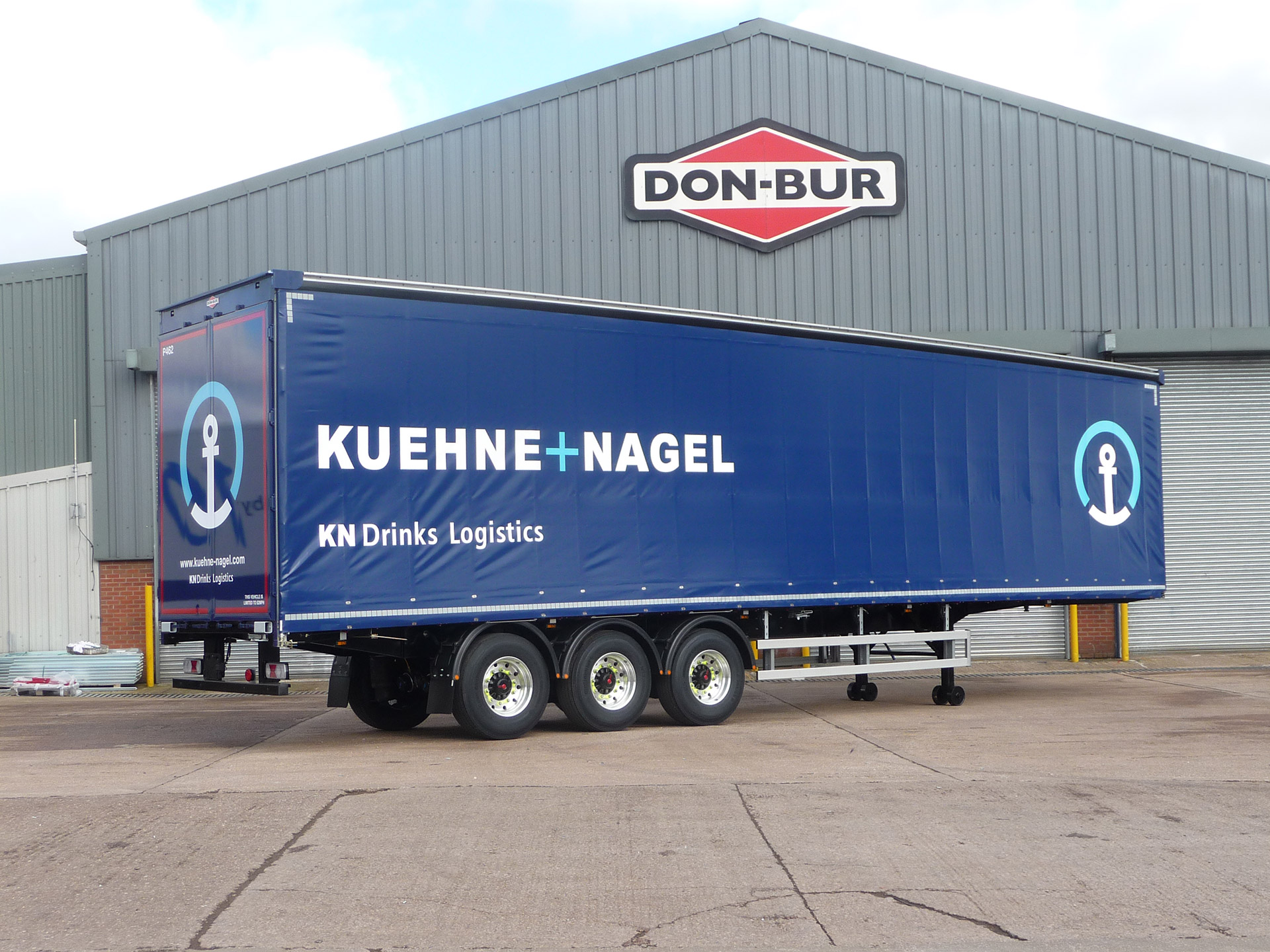 Don-Bur's rapid-access Buckleless Curtain System (BCS) provides the ability to tension the entire curtain surface in a one button/lever action.
Reduction in loading/ unloading time
Maximum surface availability for livery/ graphic application
Increased aerodynamic efficiency
No buckle replacement/ maintenance costs
Simple to clean
Manual or air-operated versions.
Less susceptible to damage.
High load safety retention.
Lockable; reduces opportunistic theft.
At rest, a high tension cable forms a zig-zag line; running between, and loosely connecting the curtain and the side rave. Because there is no strain at this stage, the system is easy to operate and eliminates operator risks such as trapped fingers. When away from the curtain, the driver operates a single button, which tensions the cable and draws the zig-zag shape into a centre line; instantly and uniformly tensioning the entire curtain face.