Lifting Roof System
Keywords: Lifting Roof, Access, Cube, Raising Roof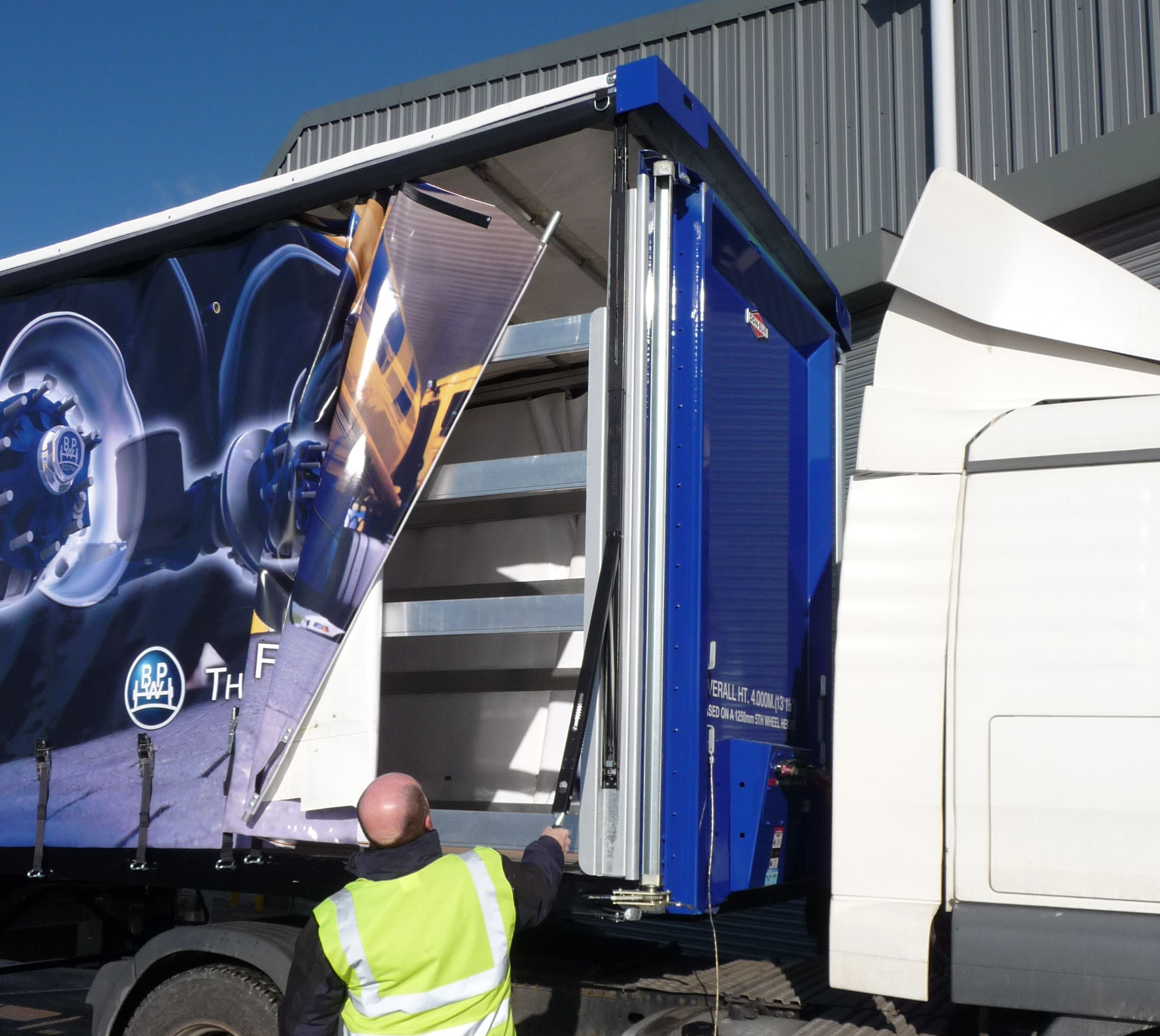 Sometimes, it may be critical to increase payload height on a curtainsider but not increase overall height. If your side aperture is already as big as it will get, you can simply lift the roof.
The Lifting Roof System is a simple mechanical system of vertically extending side support pillars which lift the roof.
This solution allows you to side-load high loads without damaging the cant rail or pelmet before lowering the roof over the top which then utilises the space directly under th roof sticks.