Flip-Up Ramp
Keywords: Access, Swan neck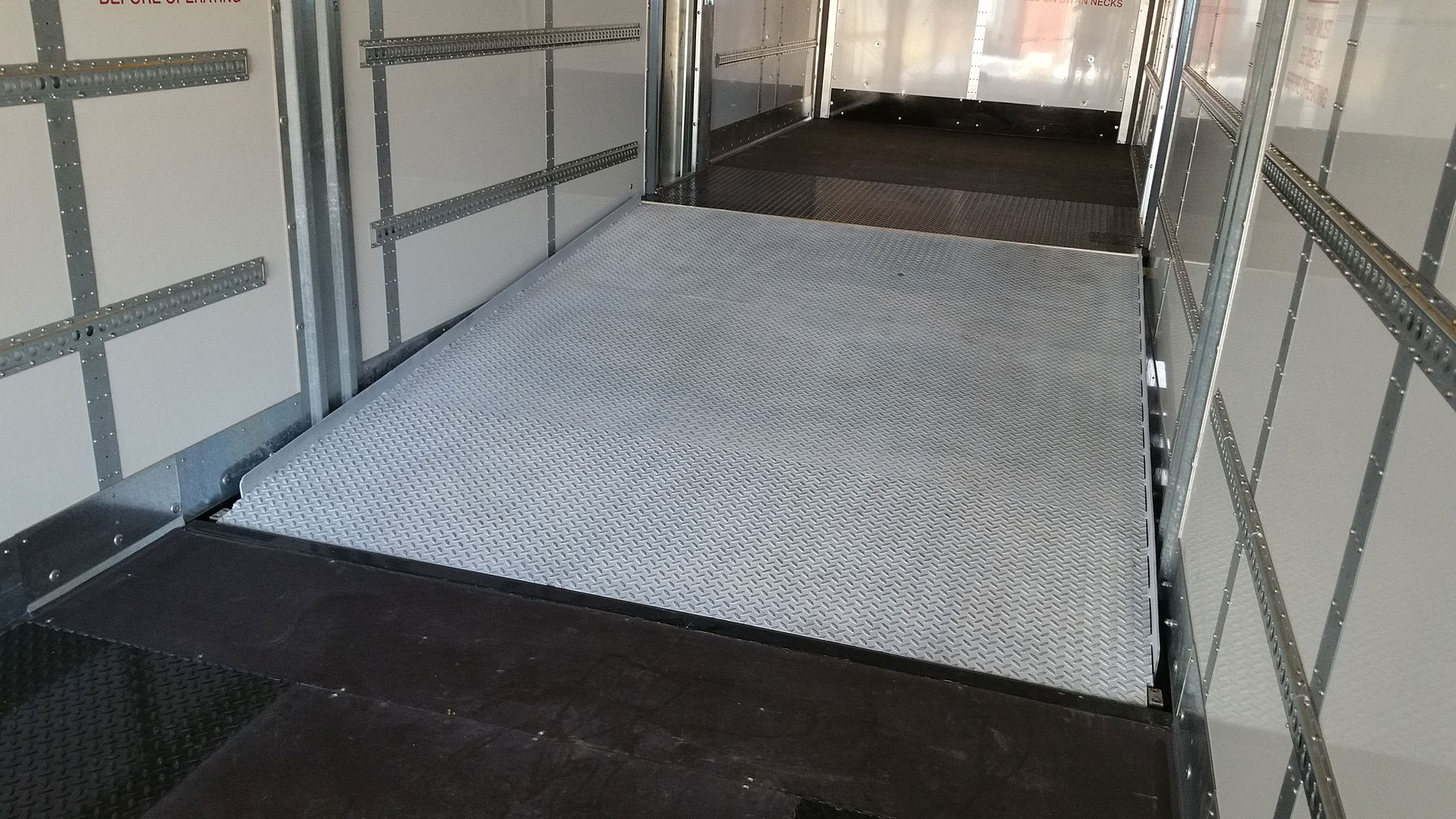 Access to the swan-neck has always been challenging and could be overcome with an internal tail-lift.
Don-Bur manufactures a long flip-up pneumatic floor ramp to enable easy access for both personnel, pallet trucks and cages.
For double deck trailers, a corresponding flip-up deck section can also be specified to ensure maximum and consistent head height. After loading/unloading, both the floor ramp (and flip-up deck is applicable) can be lowered again for maximum load fill.
Versions exist for both box vans and curtainsiders (please see https://donbur.co.uk/features/step-frame-pneumatic-ramp).