Slide-a-Side Curtain System
Keywords: Curtain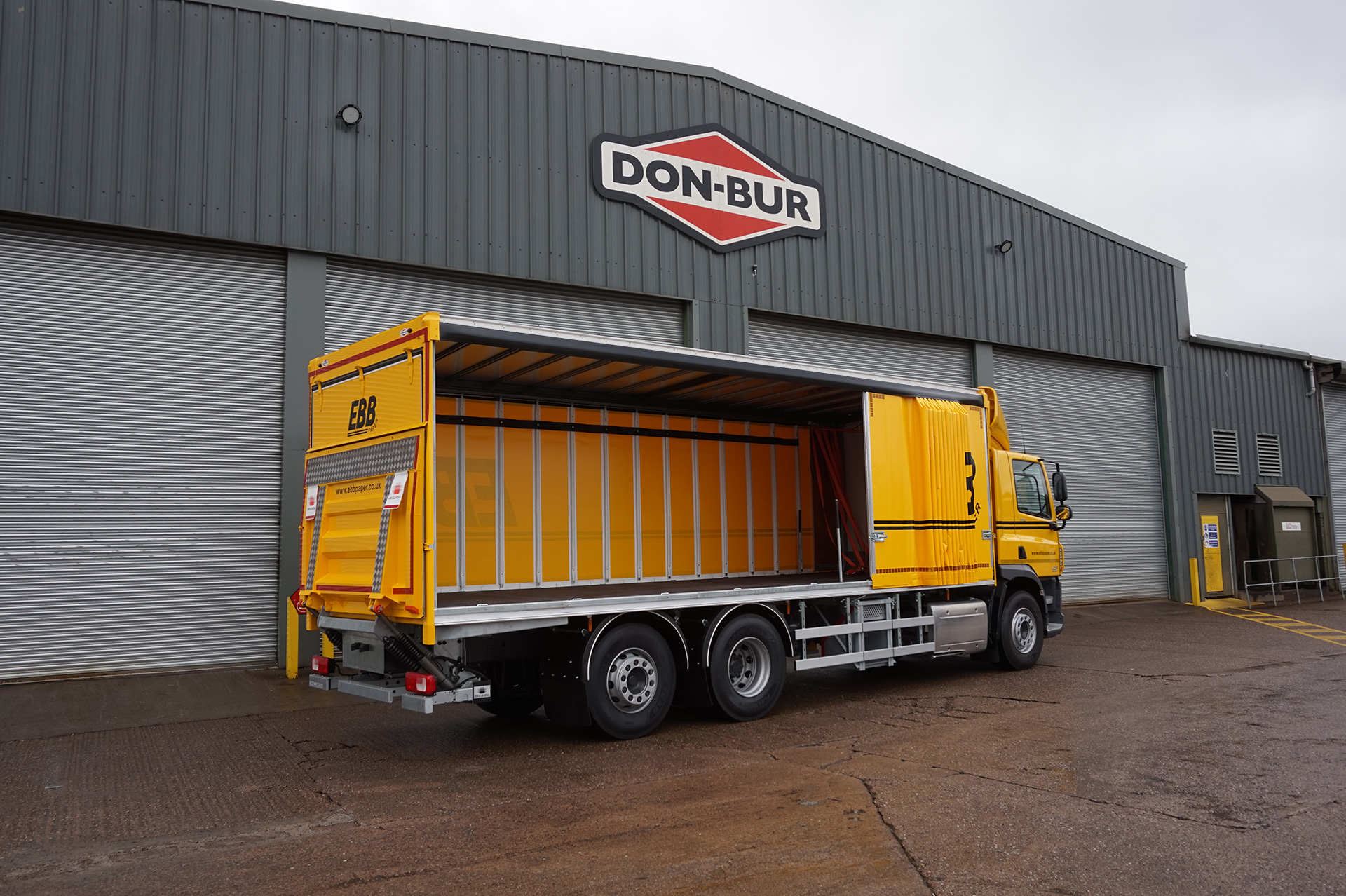 The Don-Bur Slide-a-Side offers easy access captive curtain sided bodywork, especially suited to high street multi-drop delivery situations.
Ideal for livery application - The curtain sides are smooth and taut, giving the impression of a solid sided body.
Rapid access - Opens in a matter of seconds, literally sliding the curtain along the tracking system without any need for buckles or vertical tensioning system.
Simple, effortless operation - The side curtain is held captive with top rollers and lower slides.
Minimum drop time
Low maintenance.
Optional anti-vandal curtain panels - Additional protection against opportunist theft.