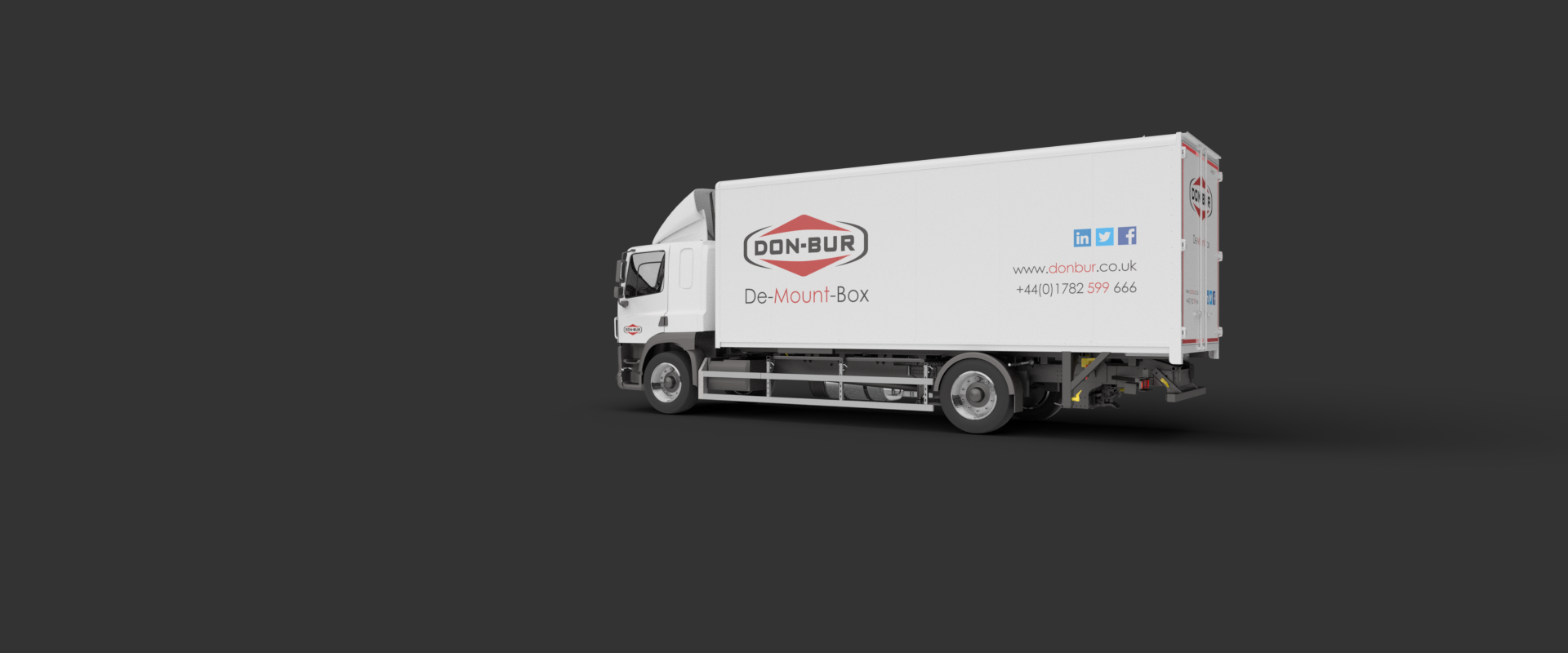 De-Mountable Bodywork
What Is De-Mount Bodywork?
De-Mount Bodies refers to bodywork that can be simply detached/re-attached from the chassis cab or draw-bar trailer unit and stand independently on integral landing legs.
Quality Assurance
Quality
Guaranteed to provide peace of mind
Durability
Engineered to perform consistently in demanding environments
Customer Service
The highest standard of attention to ensure complete satisfaction
Backup
365/7/24 hr after sales service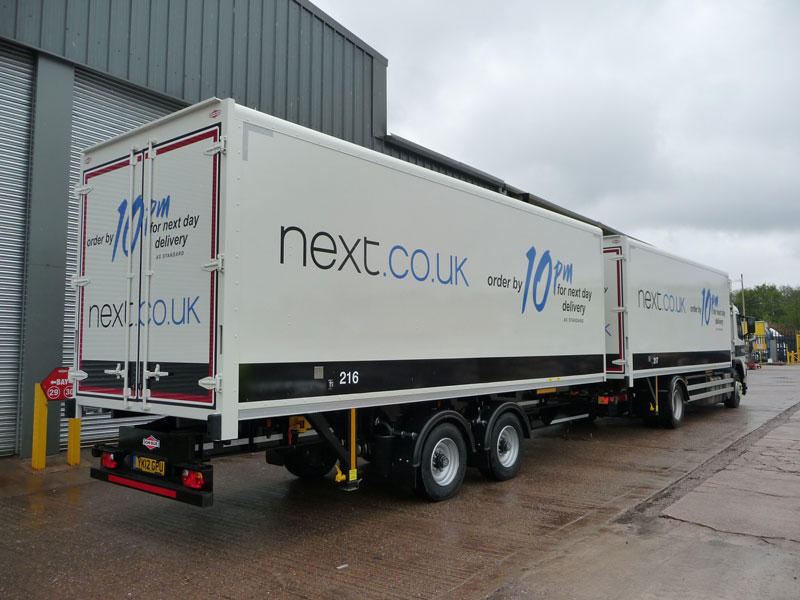 Features
The Don-Bur De-Mountable Bodywork system is engineered and manufactured in-house, including chassis-cab installations, trailers, base frames and bodywork.
Extensive galvanisation
Curtain or Box bodywork
Straight Lift or Contact Systems
Compatible with your existing equipment
Greater Flexibility
To give greater flexibility in the warehouse, loading and unloading can be carried out at a time to suit the warehouse staff. The vehicles and drivers are out delivering instead of remaining on the loading dock waiting to be loaded.
Reduced driver hours
Faster Turnaround from the loading point
Eliminates "parked-up" units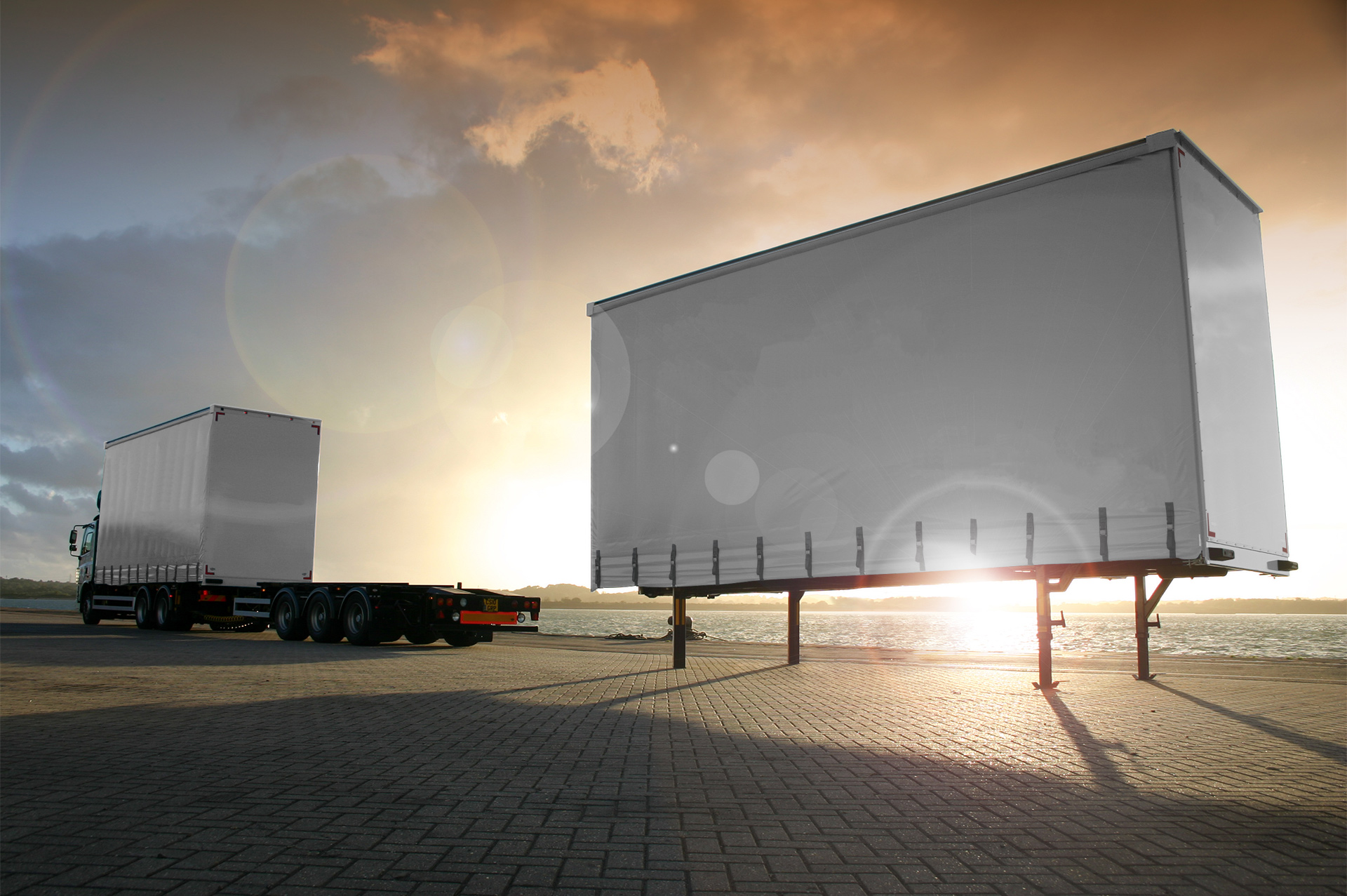 Contact System
Action: Bodywork frame rolls horizontally along guide rails before being fixed with Twist-Locks.
Two fixed legs at rear corners and two fold-up legs at front.
Straight-Lift System
Action: Bodywork lifts vertically away from the chassis using the vehicle air suspension or on-board hydraulic lifting device before being fixed with Twist-Locks. Heavy duty cones are fitted for ease of unit location.
Four fold-up legs positioned at each corner.
The Straight-lift system lends itself well to draw-bar combinations as both de-mountable units can be positioned and fixed in one move.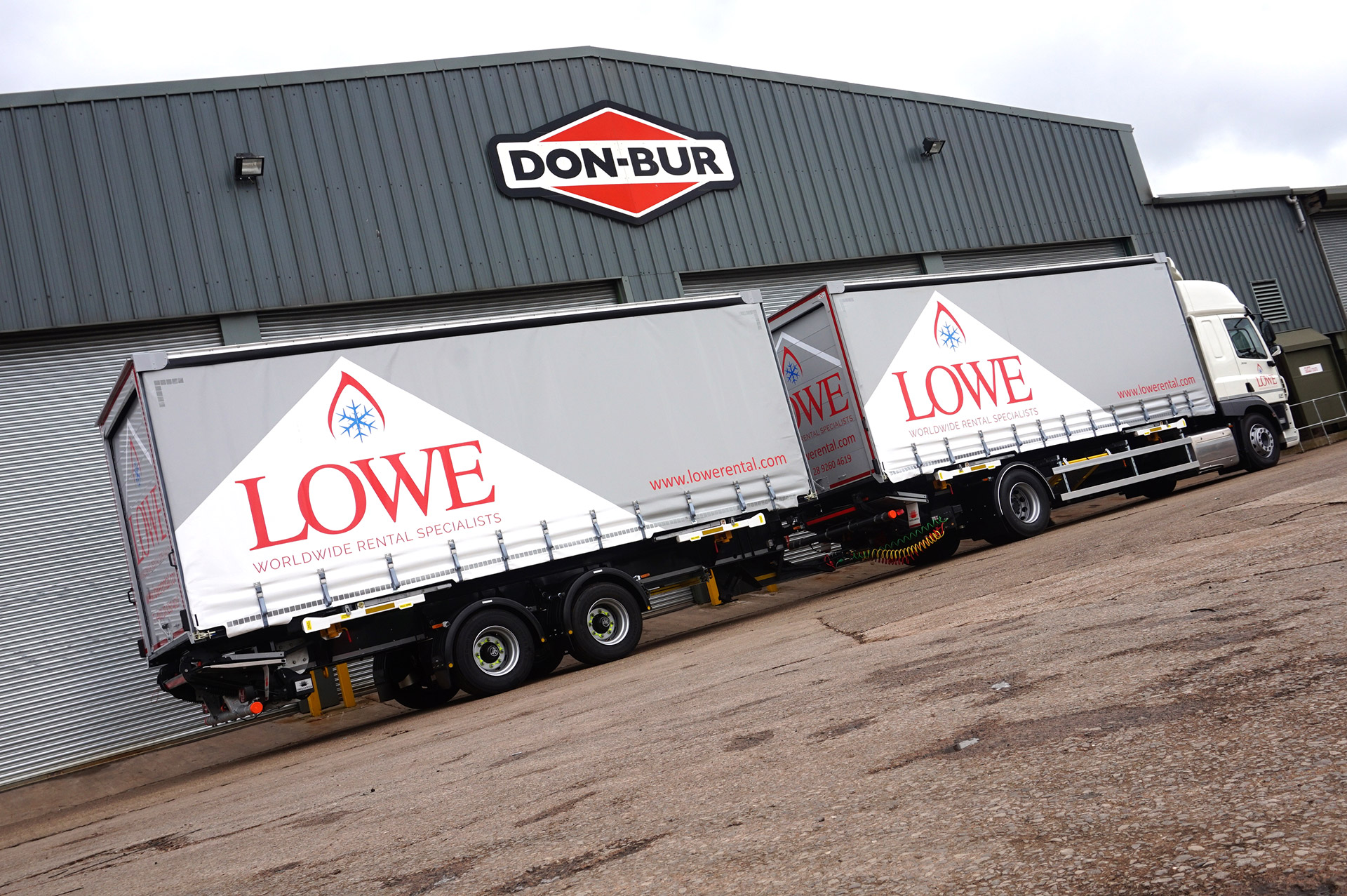 Draw-Bar De-Mounts
By using De-Mountable Bodywork with Draw-Bar combinations further flexibility is achieved, enabling both trunking and secondary distribution without expensive warehousing or staff. By optimising the number of prime movers/draw-bar trailers and de-mount units, operators can minimise their fleetholding.
Chassis Installations & Draw Bar Trailers
Don-Bur's Chassis Installations and Draw Bar Trailers are engineered to be compatible with your existing Straight Lift or Contact System De-Mount equipment.
3D Interactive Model (Contact System)
This content is interactive.
Typical Key Dimensions
18.75m total combination length
15.65m cumulative bodywork length
16.4m max from front of loading area to the rear
2.55m wide
Apertures
15.15m long (curtainsider)
15.33m long (box sided)
Capacities (Based on full length Draw Bar Combination)
30 UK pallets (1200 x 1000mm)
36 Euro Pallets (1200 x 800 mm)
Options & Documentation
Easy & simple de-mount process
Multiple mix & match bodywork sizes available for trunking and urban/local delivery
Maximise operational efficiency - reduced driver/loading/unloading time
Greater flexibility at the depot
Rapid turnaround at loading point
Reduce multiple handling
Superior body strength
Low maintenance
High cube and Lightweight options
Container doors, flush fit doors or shutter rear closure as standard on bodywork
Tail-lift options
What other features and options are there? Tell me more about load restraint What facilities are there for livery?