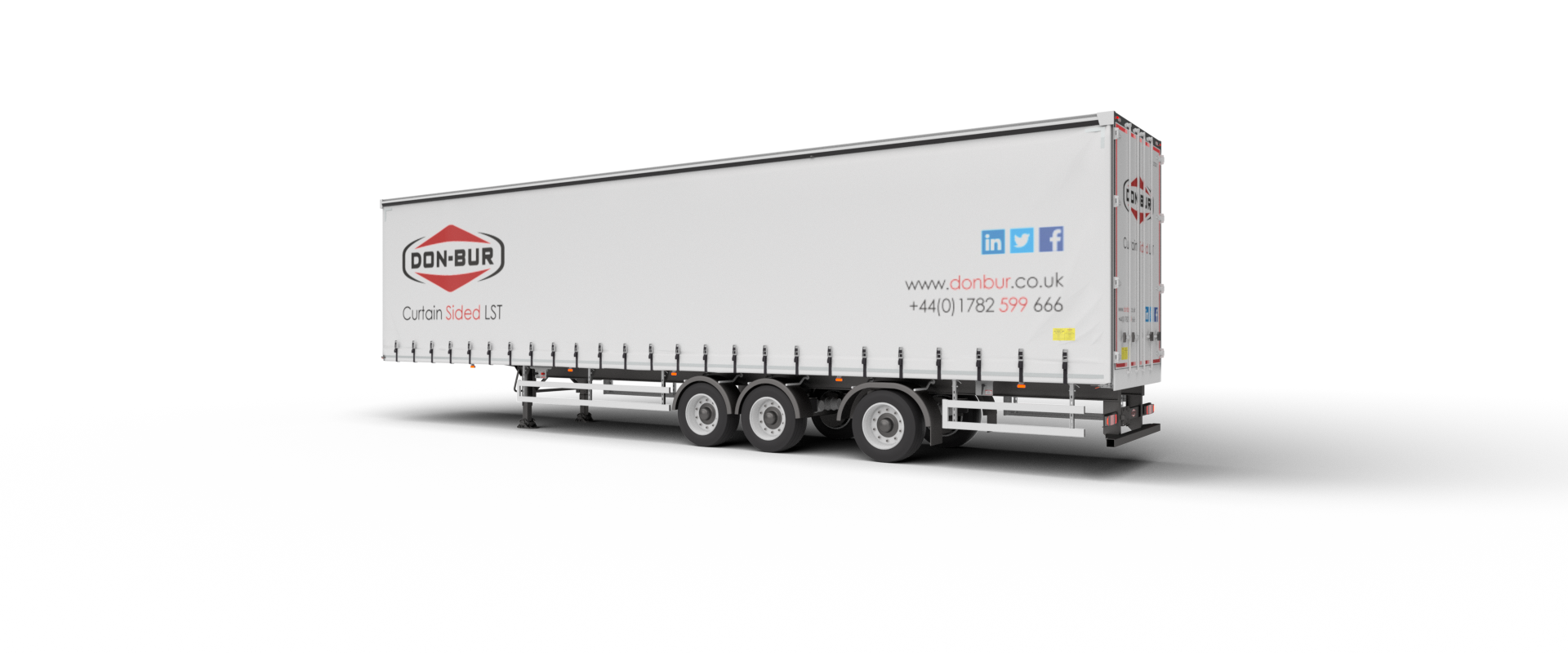 Longer Semi-Trailers (LSTs)
From 31st May 2023, Longer Semi Trailers (LSTs) can be operated without a trial VSO on UK roads.
Following more than a decade-long trial, a newly amended Road Vehicles (Authorisation of Special Types) (General) Order 2023 allows operators to run LSTs on pre-planned routes with some operational caveats.
Why Longer Semi-Trailers?
Longer Semi-Trailers (LST's) are up to 2.050m longer than a standard 13.6m trailer and can carry 15% greater capacity than their standard length counterparts.
Well suited to light and medium freight operators, the additional cube will reduce delivery frequency, cut down on fuel costs and lower CO2 emissions.
Quality Assurance
Quality
Guaranteed to provide peace of mind
Durability
Engineered to perform consistently in demanding environments
Customer Service
The highest standard of attention to ensure complete satisfaction
Backup
365/7/24 hr after sales service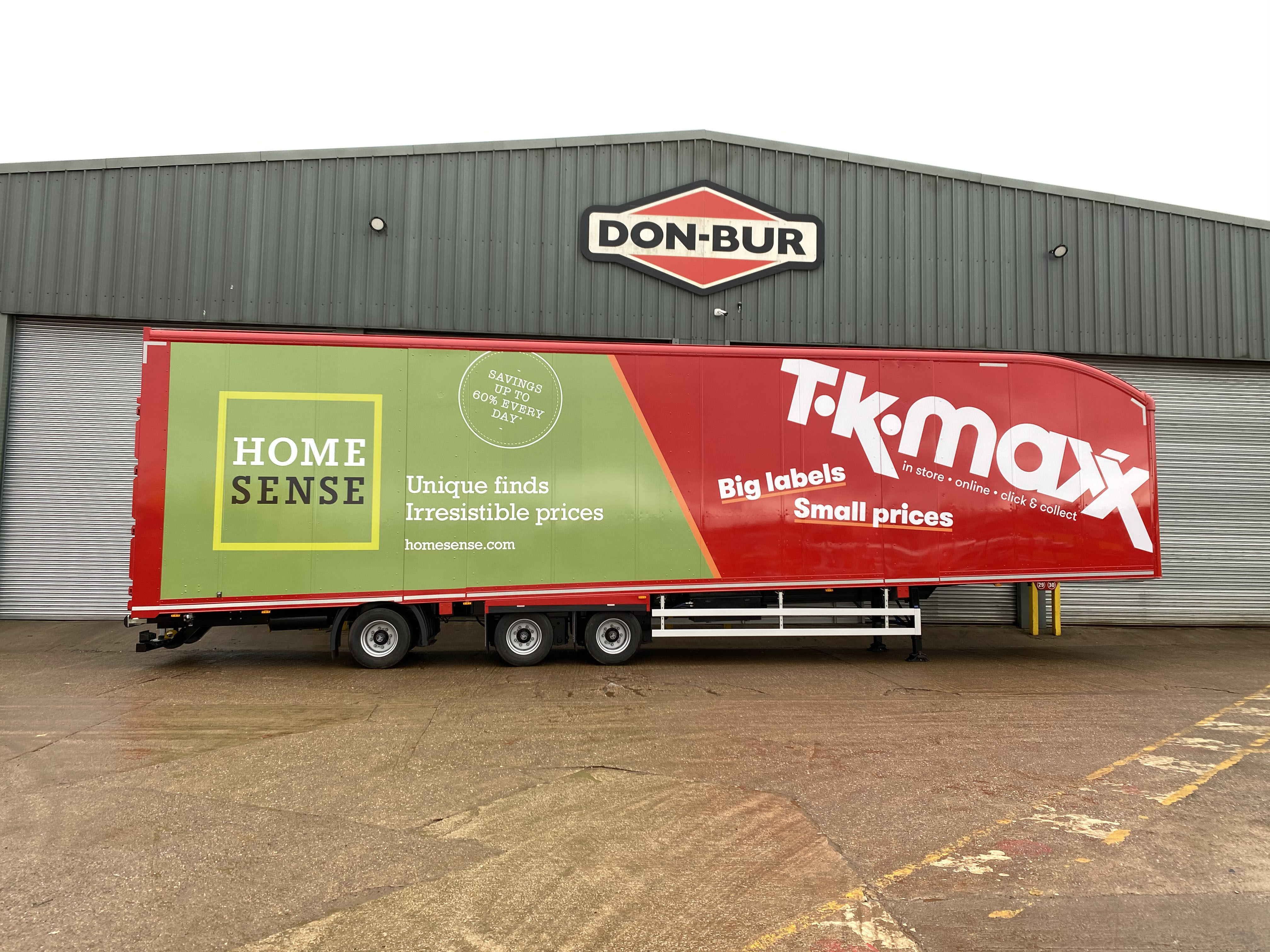 Features
Don-Bur engineered their first 16m trailer in 1999 with an active rear steer system (SCM). Since the DfT announced the LST scheme in 2011 Don-Bur has manufactured numerous designs to suit requirements.
Straight & Step-Frames
Double Deck options
Variable 13.7m to 15.650m lengths
Self-tracking or positive steer rear axle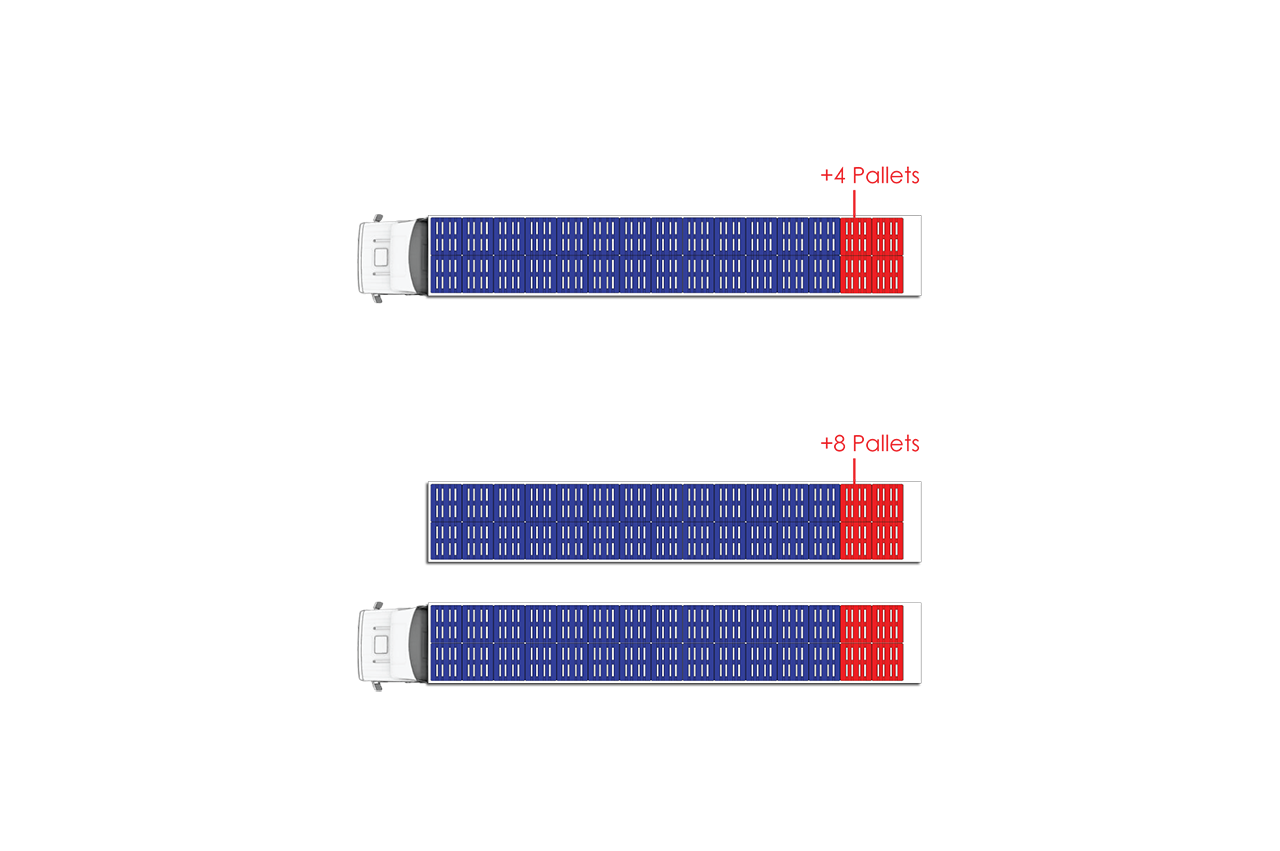 Up to 8 Additional UK Pallets (1200x1000mm) on Double Decks
Don-Bur's LST's can provide operators with an additional 4 UK pallet capacity on a 15.65m single deck and 8 UK pallet capacity on a 15.65m Double Deck.
This can potentially reduce your deliveries by up to 1 in every 6.5 trips.
Quick Guide To LST's
Up to 2.05m longer.
Tri-Axle
Steer axle at rear
Vehicles are still required to operate within the existing UK GVW of 44 tonnes.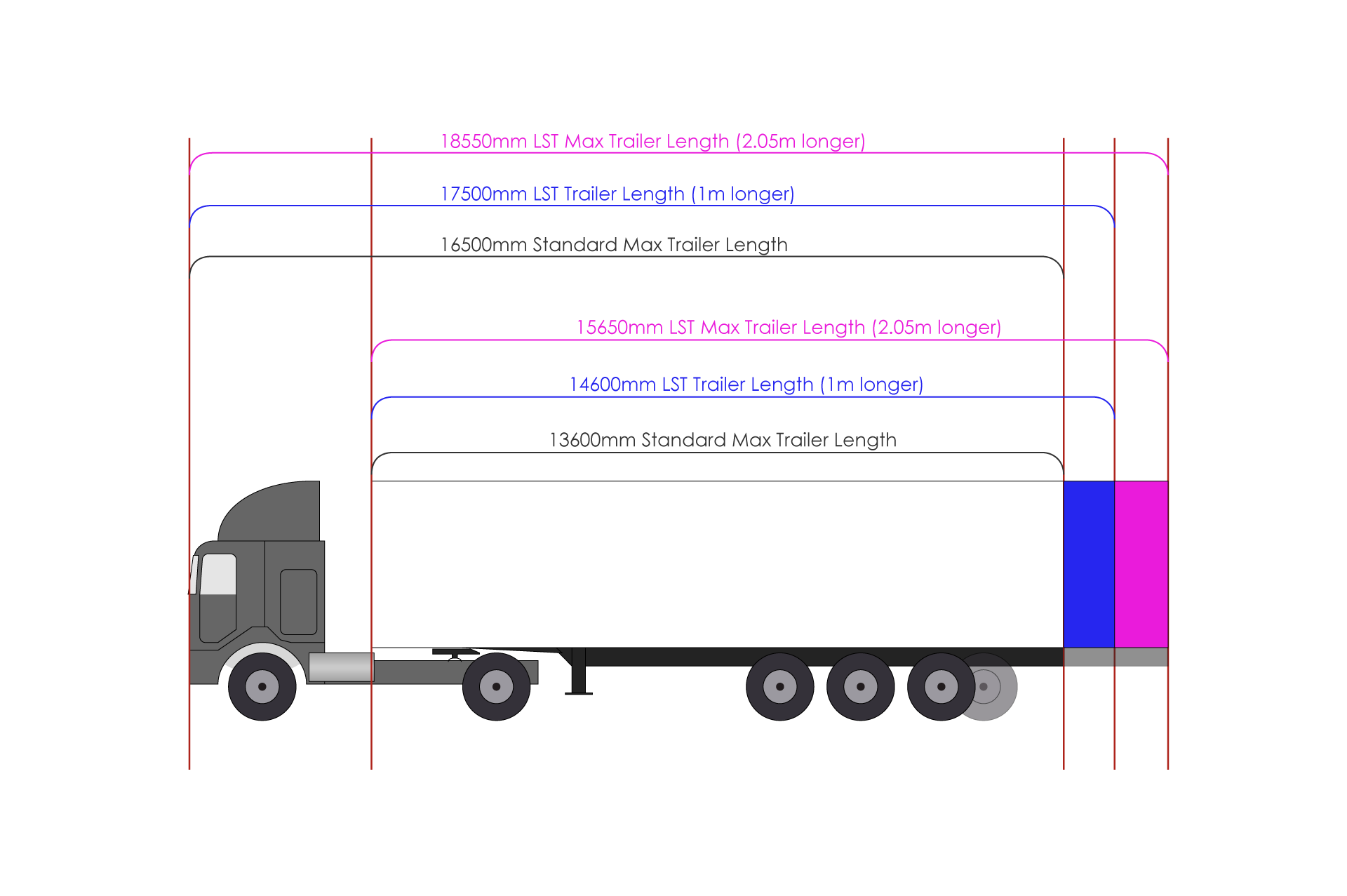 Teardrop Bodywork
The patented aerodynamic Teardrop technology is a mature and well-tested method to save fuel.
3D Interactive Model
This content is interactive.
Key Dimensions
Between 13.6m and 15.65m long
Up to 4.95m high
2.55m wide (dry freight)
Total combination max length of 18.55m
Apertures
15.395m long (curtain sided)
15.495m long (box van)
Weights & Capacities
30 UK pallets (1200 x 1000mm) per deck
38 Euro Pallets (1200 x 800 mm) per deck
44T Maximum Gross Vehicle Weight (Vehicles with 6 axles)
Up to 60 UK pallets (76 Euro pallets) on double decks