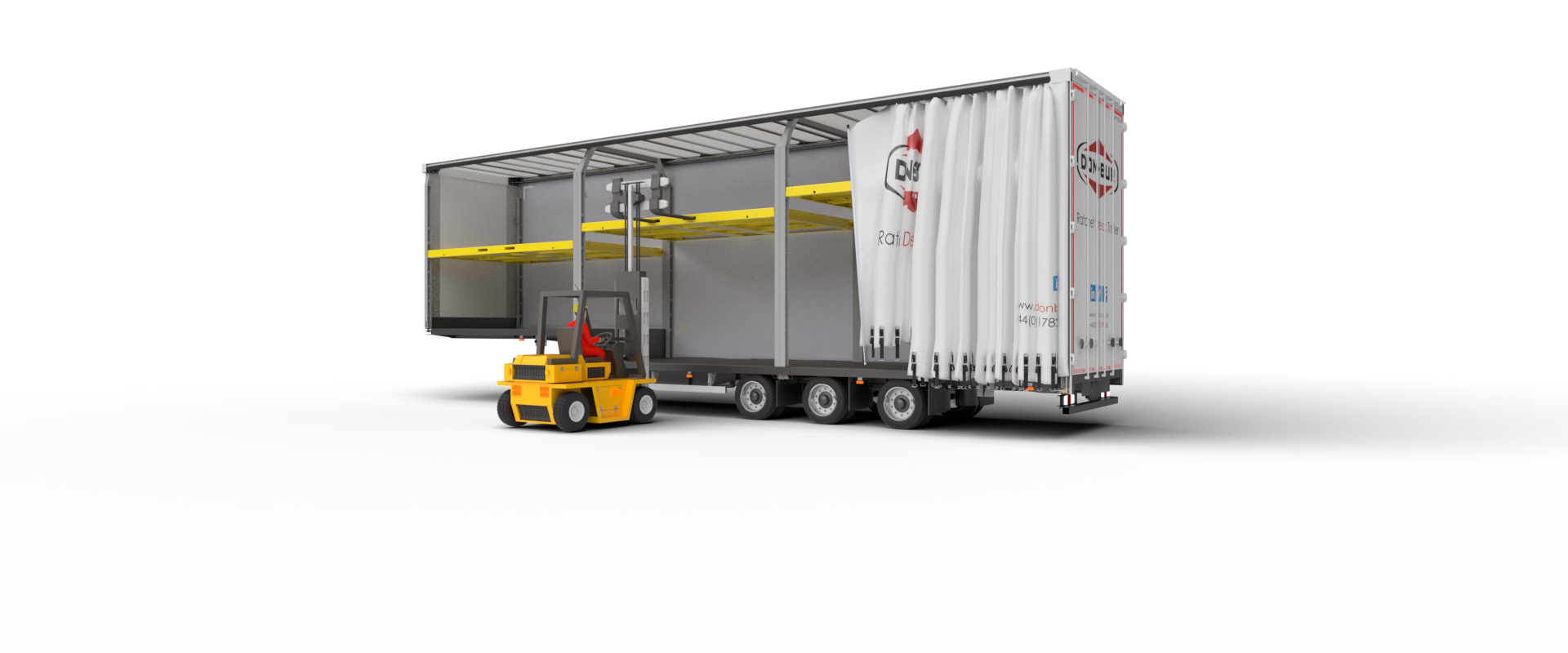 Ratchet Decks
Ratchet Decks
The inexpensive variable height Double-Deck system, designed and manufactured exclusively by Don-Bur. (Registered Design 2001).
Don-Bur has developed a forklift operated, multi-positional, mechanical lifting deck system for curtain sided trailers. This low cost adjustable deck solution provides optimal space utilisation for the operator carrying a variety of different weight loads within the 44 Tonne legislation which cannot ordinarily be double stacked.
Quality Assurance
Quality
Guaranteed to provide peace of mind
Durability
Engineered to perform consistently in demanding environments
Customer Service
The highest standard of attention to ensure complete satisfaction
Backup
365/7/24 hr after sales service
Features
Whatever your needs, Don-Bur can engineer a solution to meet your operational and budgetary needs.
Heavy duty construction
Straight | Step-frame
4000kgs load capacity per deck
Reduces wasted space
How Does A Ratchet Deck Work?
To reposition a deck, a forklift is positioned so the forks enter via two apertures. Lifting the decks upwards automatically unlocks it, allowing it to be raised to the desired incremental height. If the deck needs to be lowered, the operator takes it to the topmost increment where it automatically unlocks for lowering to the required position. When the forklift is removed, the ratchet mechanism automatically locks.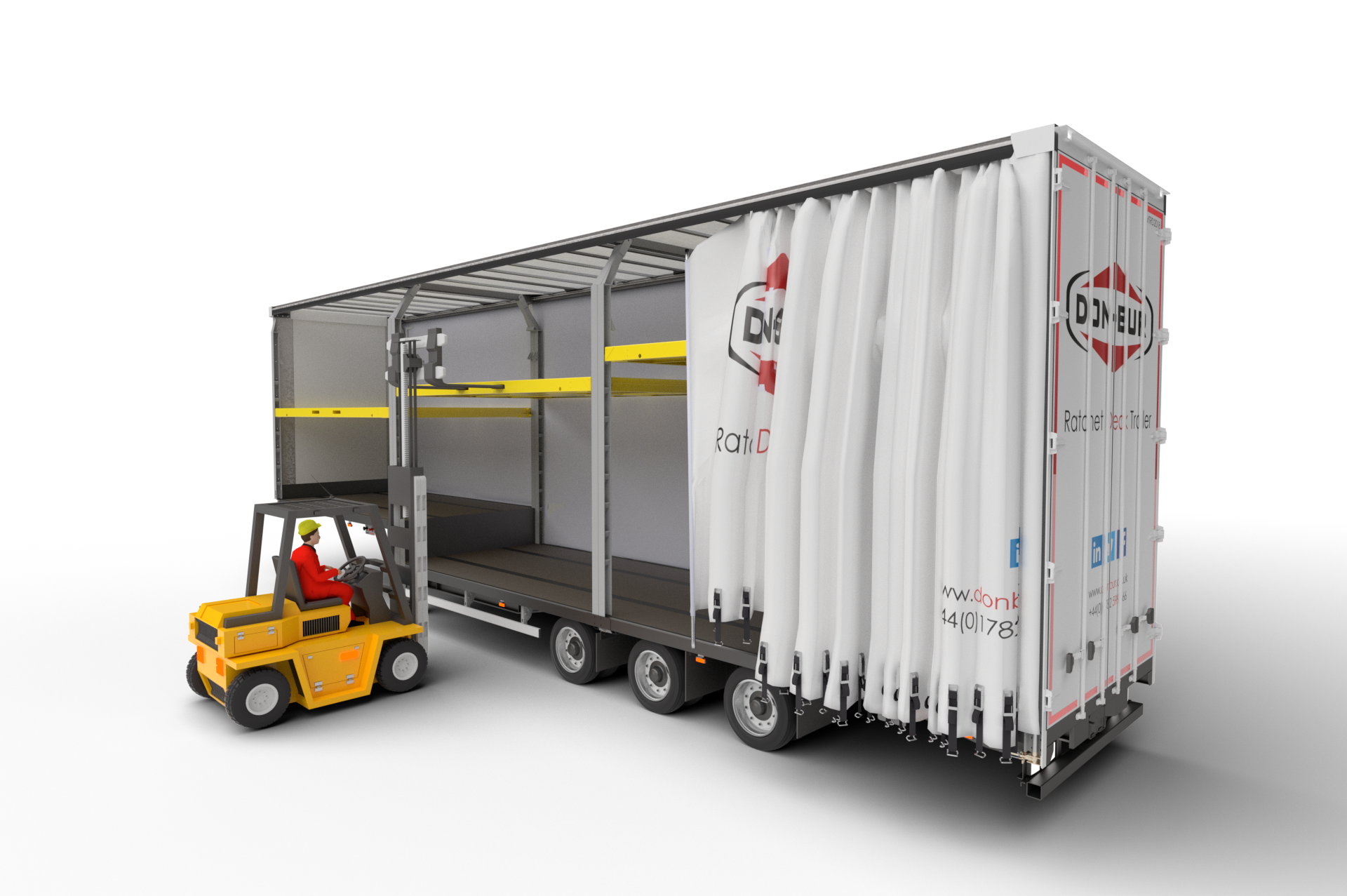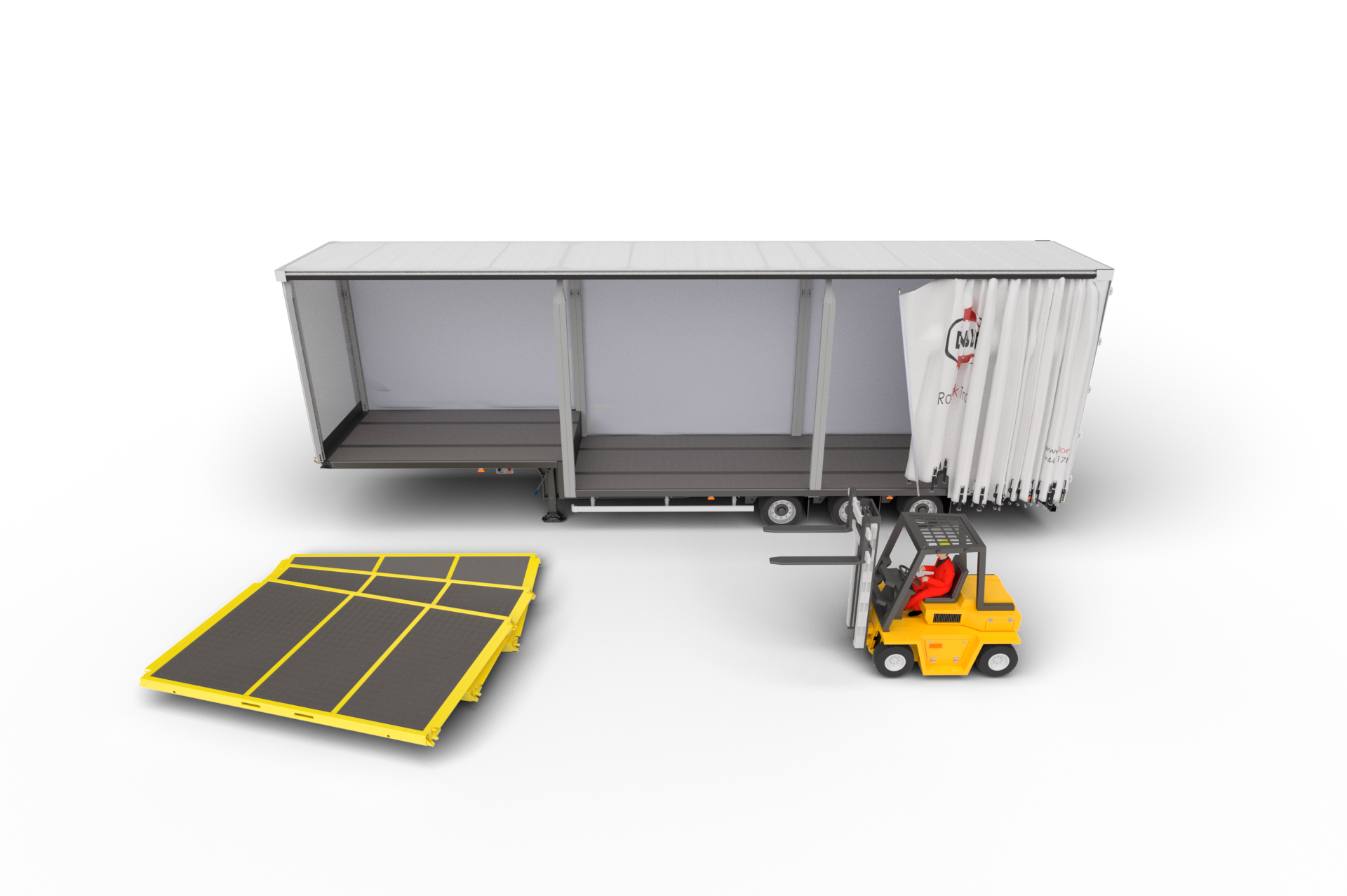 Decks Are Easily Removable
Decks can be removed completely in minutes, converting to a conventional single deck trailer if required.
Load Restraint Options
Heavy Duty Load Restraint Straps
EN 12642-XL rated bodywork
Transverse Nets (Kites) & Side Nets
Lashing Rings | Anchor Points | Shoring Bars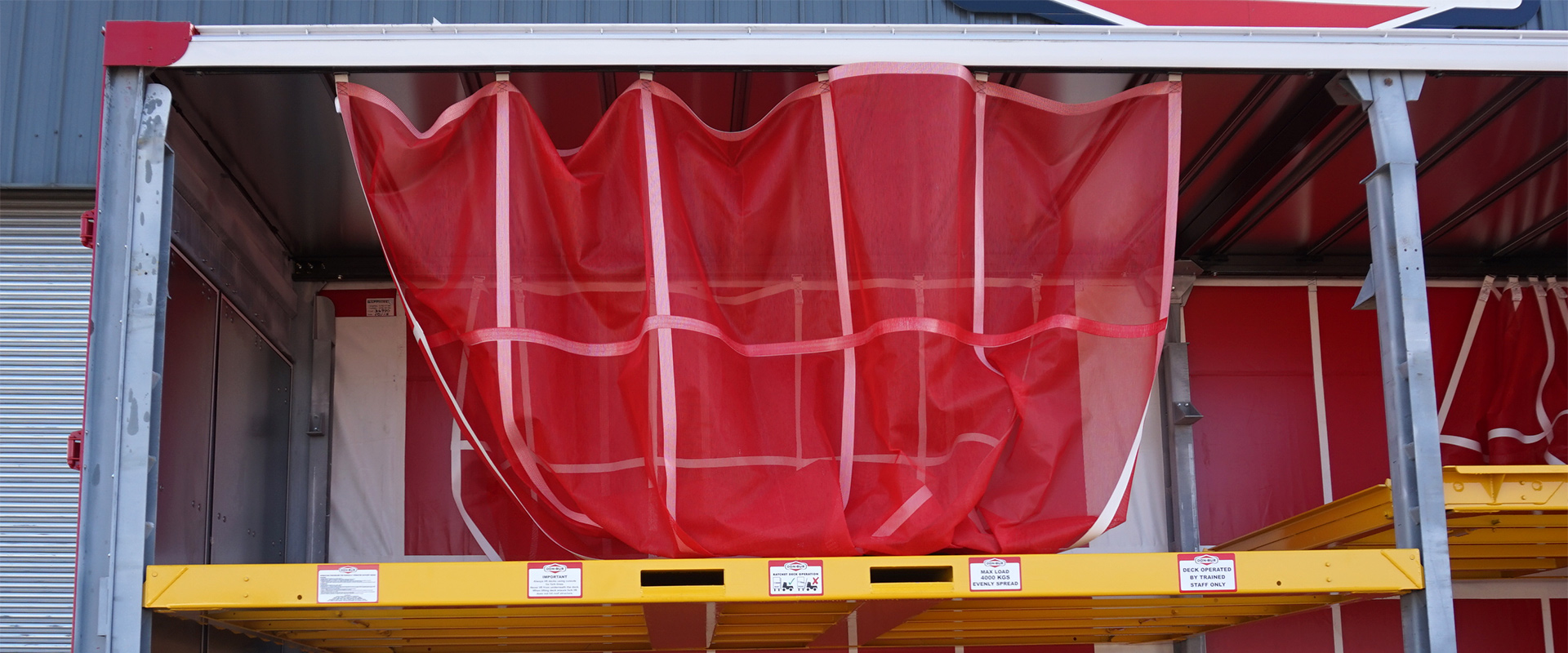 3D Interactive Model
This content is interactive.
Typical Key Dimensions
8.0m - 13.7m (15.65m for LST's)
3.3m - 4.95m high
2.55m wide
Apertures
Up to 4.0m Aperture Height
13.395m long (15.445m for LST's)
Weights & Capacities (13.7m standard length)
52 UK pallets (1200 x 1000mm)
66 Euro Pallets (1200 x 800 mm)
44T Maximum Gross Vehicle Weight (Vehicles of 6 axles)