Don-Bur Develops Royal Mail Relationship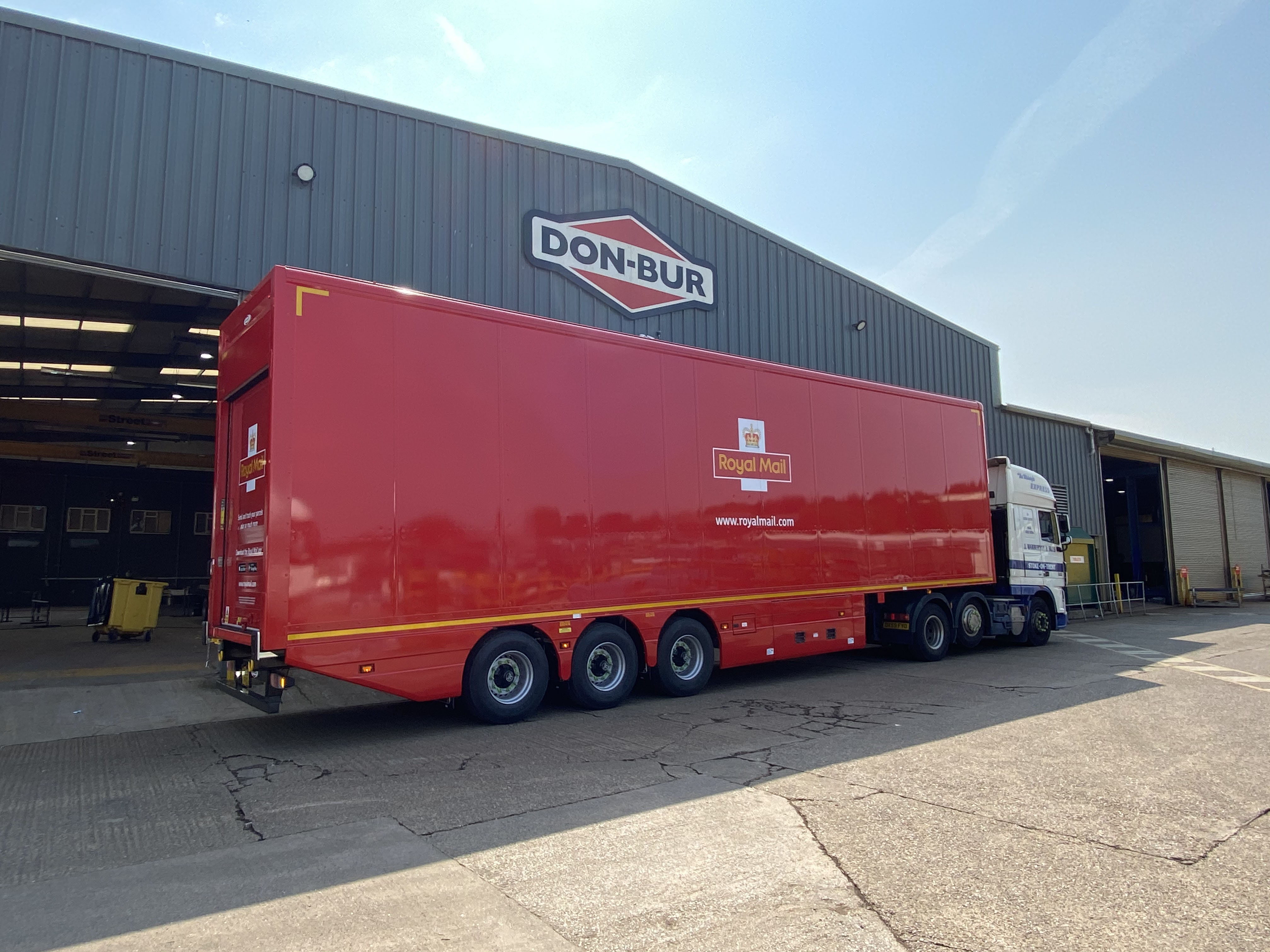 Don-Bur has just won another order for 45 tri-axle Lifting Deck trailers for Royal Mail. The newly built trailer design provides a 30% increase in cage capacity in comparison to the previous ¾ length Lifting Deck step-frame designs and a 7% fuel saving. The result can eliminate 1 in every 3 trips and each trailer cuts CO2 output by 7.8 tonnes per year.
Don-Bur has had a long relationship with the Royal Mail dating back almost 2 decades. They also developed the first Royal Mail Lifting Deck prototype back in 2006 and their own lightweight, straight frame variant of the same in 2013. Last year, the relationship reached a new level with the manufacture of 60 new "Blade" panelled Lifting Deck trailers.
Don-Bur "Blade" is a thin, steel faced, composite panel that lowers unladen weight and is extremely resistant to damage; reducing maintenance and extending the lifespan of the trailer.
Perhaps the most innovative solution designed for Royal Mail was the lifting roof design conceived and built in 2020. That patent pending concept provides excellent headroom whilst loading but, as the roof lowers to a 4.5m overall height before transit, it becomes more aerodynamic, saves fuel and is not limited by certain bridge heights such as the Dartford tunnel, which would otherwise have required a longer trip around (needing more fuel) to avoid the lower tunnel ceiling height.
Richard Low, fleet engineer at Royal Mail, comments "We have a longstanding working relationship with Don-Bur, who are extremely adept at understanding real-world logistics challenges and have developed new and exciting technology for us. Jointly, we've designed and engineered more efficient trailers for an ecologically sustainable future."
---
Written by: Richard Owens
Published by: Don-Bur