Don-Bur Service Centres
There are 2 large Don-Bur Service centres which were created to offer comprehensive after-sales services to all commercial and agricultural vehicle operators.
Boothen Road - routine scheduled service inspections, MOT's (Authorised Testing Facility), double deck specialists, repair, refurbishment, shot blast, respray, reefer repair
Clarence Road - repair, refurbishment, conversions, shot blast, repair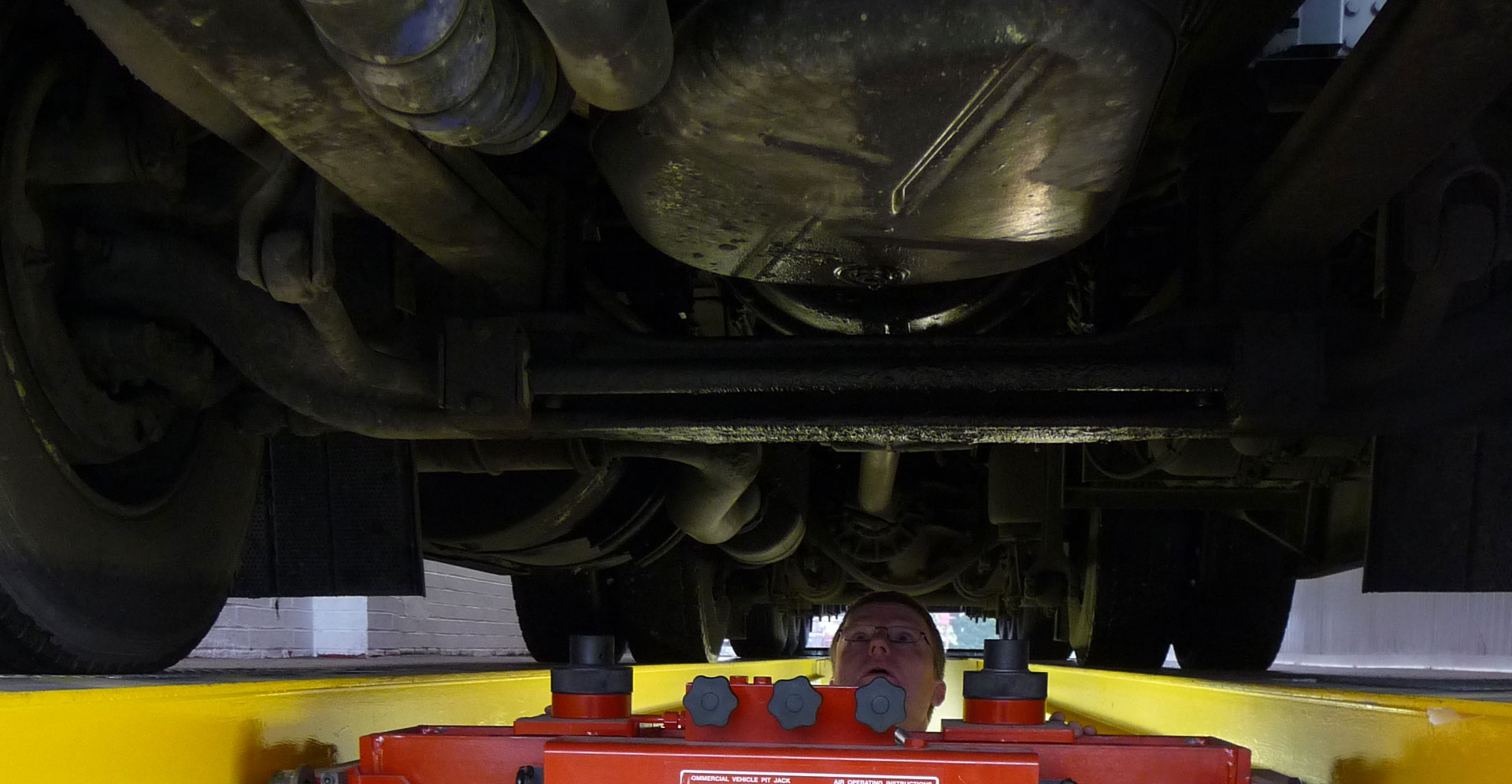 MOT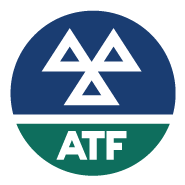 Don-Bur offer the following facilities at their ATF Station in Stoke-on-Trent:
Brake, smoke & headlight tests: voluntary (either individually or as a package)
Full Mechanical / Electrical Preparation and Present Service prior to MOT
Steam cleaning to prepare vehicles for test
Use of concrete block weights
Test trailer hire
5.2m (17' 0" 3/4) high bays to cater for the highest double decks
Test lane open five days a week: Monday to Friday inclusive from 8:00 to 15:30
Service Inspections
Whatever your service schedule, whatever your vehicle, Don-Bur offers the full range of mechanical, electrical services / repairs for your vehicle - trailer chassis and Loler Inspections / weight tests.
As a hydraulic lifting deck repair specialist we have the facilities to carry out a full refurbishment of all the parts on the lifting deck, this includes a full rope and main lifting ram replacement for all makes of trailer.
We carry a full range of trailer spare parts to ensure that down time is kept to an absolute minimum.
Repair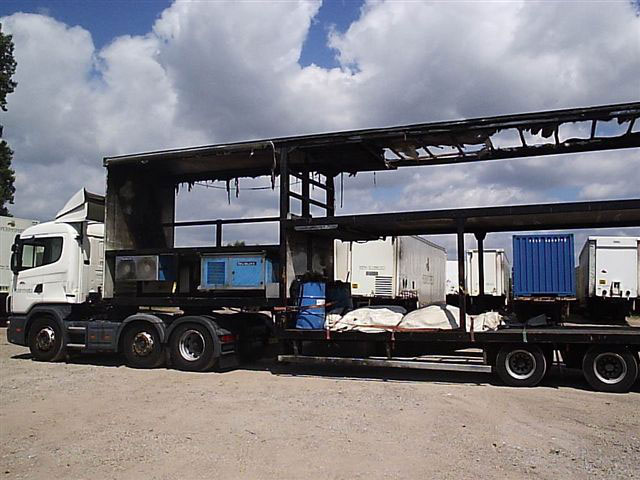 ↑ Burnouts can be renovated to look like new.
From minor curtain tears and general operational loading damage to a complete burnout, Don-Bur are able to repair any damage that occurs to your commercial vehicle regardless of the severity.
Housed at the Clarence Road site is a chassis straightening rig known as 'The Bear'.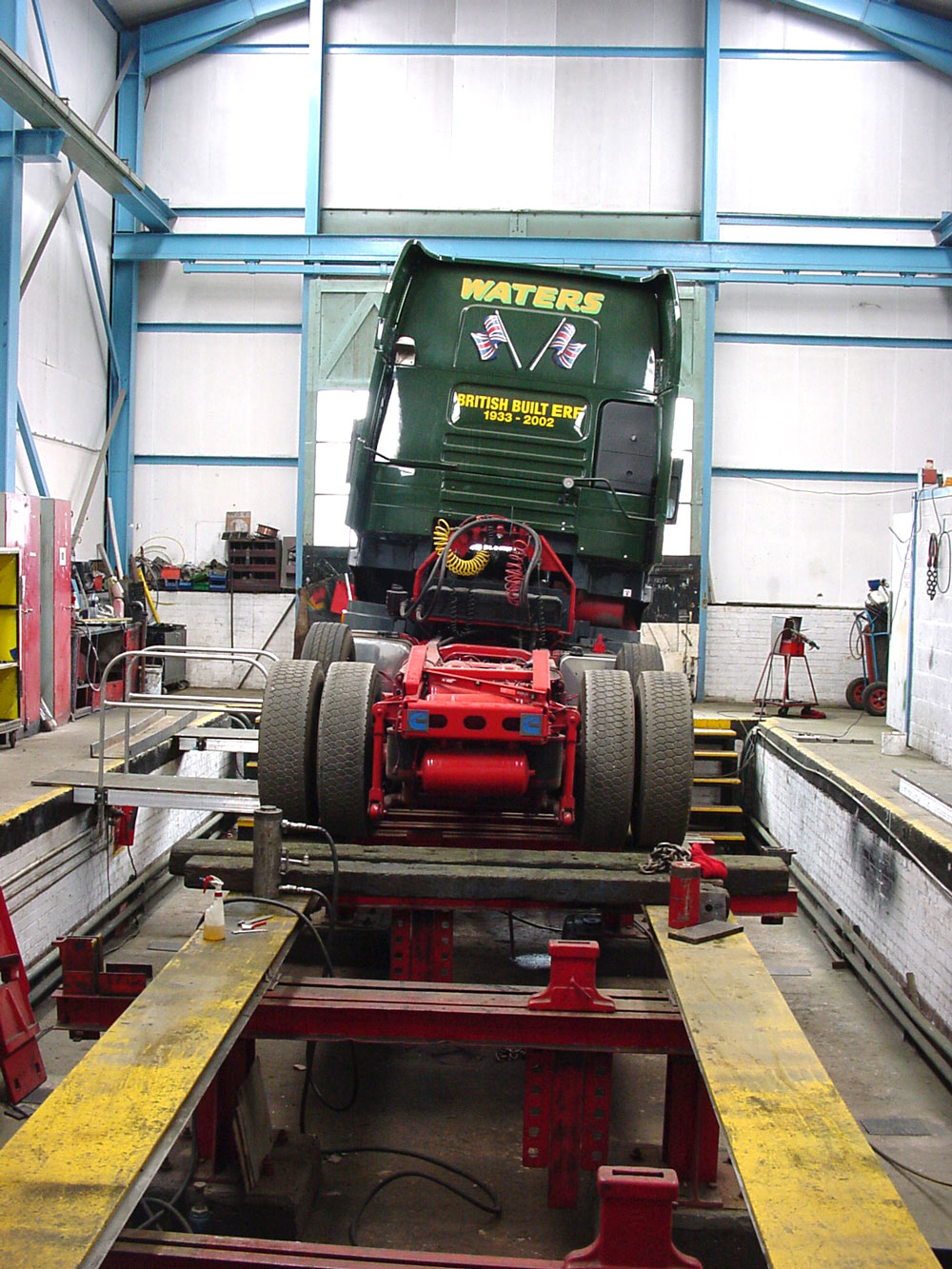 ↑ Chassis straightening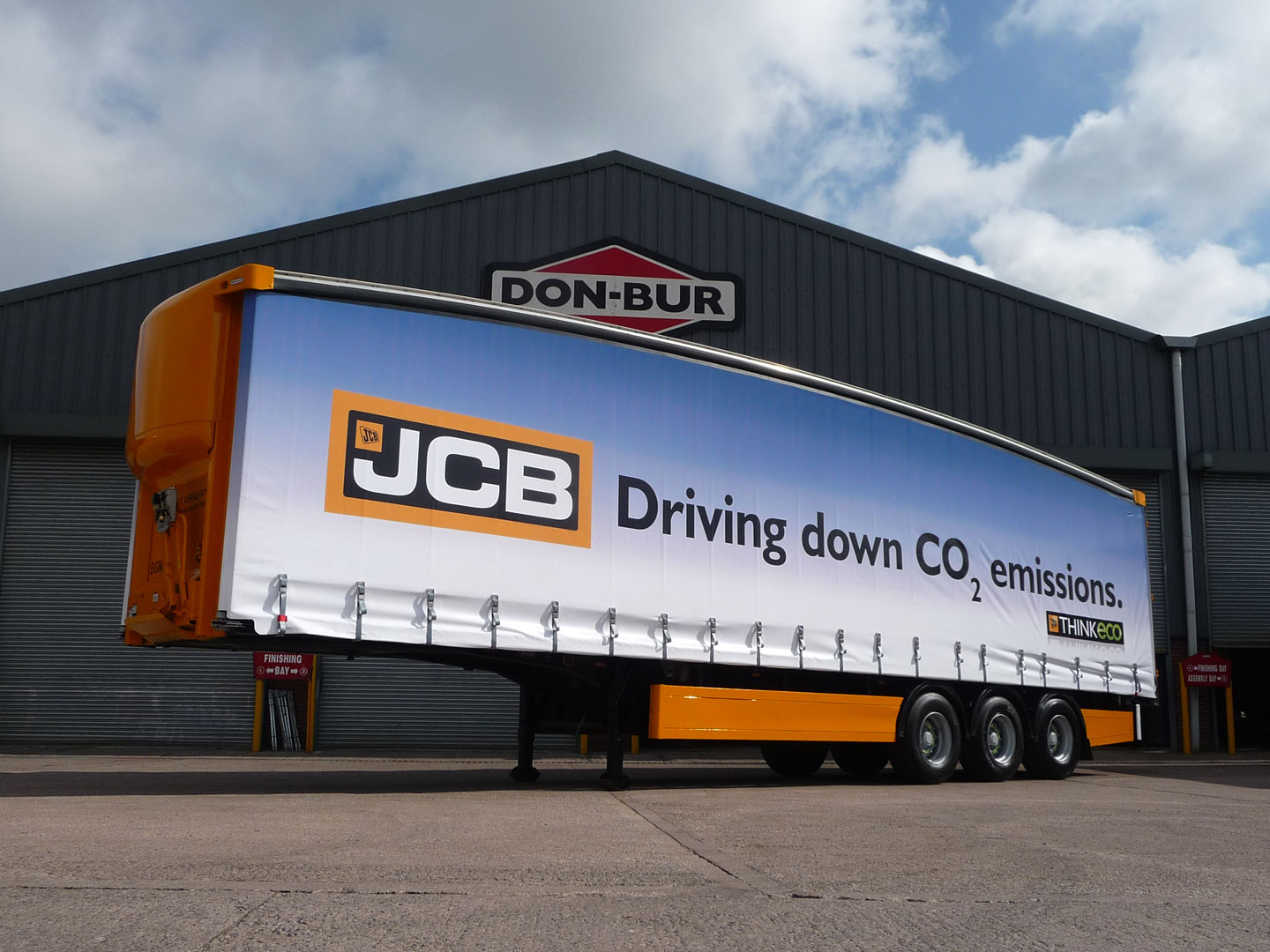 Refurbishment
The main structure of a commercial vehicle will remain sound for a period in excess of ten years. However, it's appearance will suffer greatly and it is likely to need a new lease of life every five years or so.
Common requirements include:
shot blast/respray/livery
replacement curtains/panels
replacement flooring