EN 12642-XL
BS EN 12642 is a European load containment standard for the complete body structure of commercial vehicles and trailers. As defined by the EN 12642:2006 L & XL:
"This European Standard applies to body structures on commercial vehicles and on trailers with a maximum total weight of more than 3 500 kg.
This European Standard sets out basic minimum requirements for standard vehicle bodies (side walls, front and rear wall) and for reinforced vehicle bodies and specifies appropriate tests."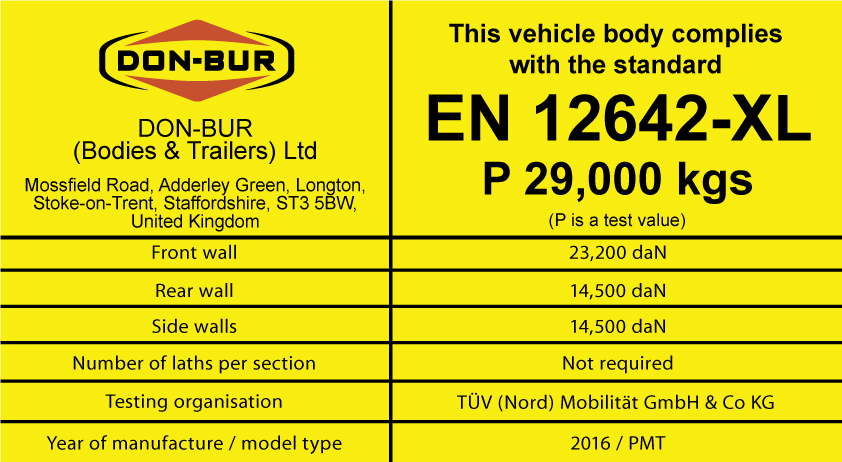 Building To EN 12642-XL
Don-Bur offers trailers and rigid bodywork to EN 12642-XL, including curtainsiders, double decks and rigid bodywork.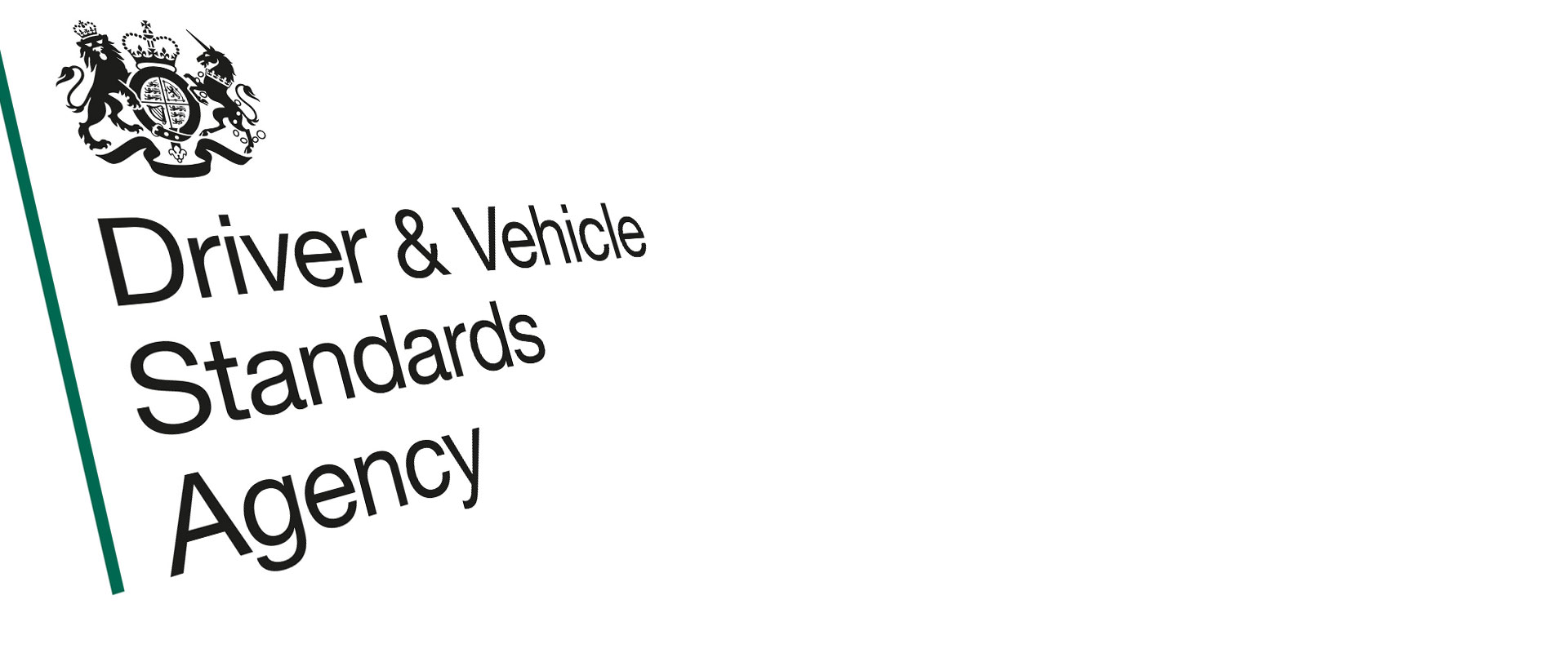 'Deemed To Comply'
Under advice issued by the DVSA, vehicles built with the European standard EN 12642-XL are now 'deemed to comply' with the DfT Code of Practice, 'Safety of Loads on Vehicles', provided that the goods are loaded with positive fit.
What Is Positive Fit?
Any gap between the load and the side curtains must not exceed 80mm.
The load must be positioned up to the front bulkhead.
Gaps behind the load should not exceed 300mm. If it does, as in the case of diminishing loads, the rear of the load must be restrained with a net or other means to prevent rearward shift when there is space remaining at the rear of the body.
EN 12642-L vs EN 12642-XL
EN 12642-XL is not to be confused with the similar, EN 12642-L. Both structures are defined in the EN 12642 standard, however the L-type does not allow a vehicles curtains to retain any of the load, whereas for the XL-type a vehicle can utilise the curtain to provide a degree of load containment.
The strength of the structure can be proved by calculation, static testing or dynamic (driving) testing.
EN 12642-XL Guide
Don-Bur has published a guide which provides a summary of the BS EN 12642-XL standard.

EN 12642-XL Guide
Further information about load restraint and EN 12642-XL can be found in the documentation section below.