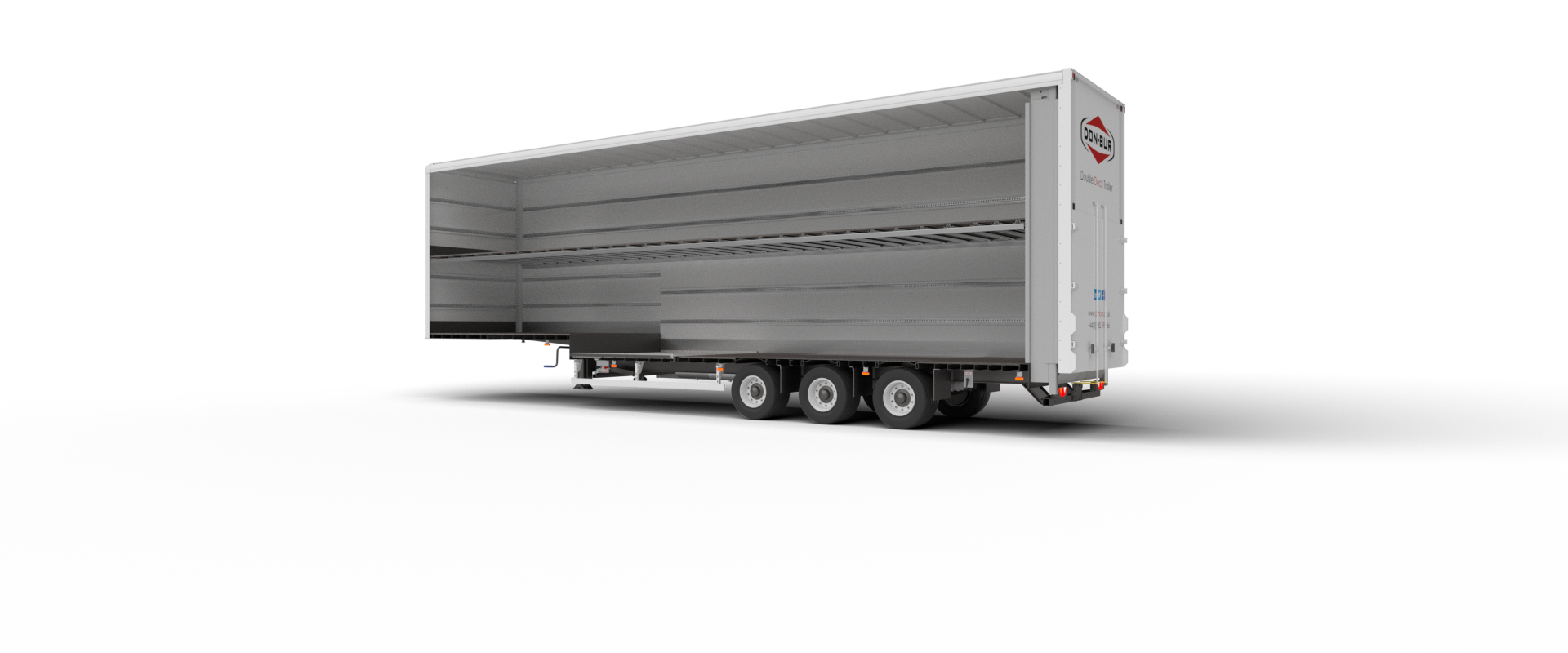 Double Deck Trailers
Why Double Deck Trailers?
Double Decks are designed to give you twice the carrying capacity of a standard single deck, reducing your number of trips by half.
They are now commonplace in the transport industry and are predominantly used for the distribution of lighter-medium goods.
Quality Assurance
Quality
Guaranteed to provide peace of mind
Durability
Engineered to perform consistently in demanding environments
Customer Service
The highest standard of attention to ensure complete satisfaction
Backup
365/7/24 hr after sales service
Load Restraint Options
Heavy Duty Load Restraint Straps
EN 12642-XL rated bodywork
Transverse Nets (Kites) & Side Nets
Lashing Rings | Anchor Points | Shoring Bars
'1000 hole' & Roof mounted hanging rails for garment carriers
To preserve performance, this 3D content has been removed on mobile views. It is available on desktops. We apologise for any inconvenience.
Options & Documentation
Most trailers have 35-40% unusable space and 50% of loads are limited by volume, not weight.
Cost effective
Optimise maximum space
Improve operational efficiency
Specified for trailer or Rigid Bodywork
Numerous configurations to suit your operation
Ideal for Box Vans or Curtainsiders
Straight or Step-Frames
A standard 13.7m trailer will carry a maximum of 26 pallets whereas double decks commonly carry 44 and can potentially carry 52 pallets.
Pillar configuration/spacing to suit operation
Buckleless Curtains
Lightweight panel options
What other features and options are there? Tell me more about load restraint What facilities are there for livery?