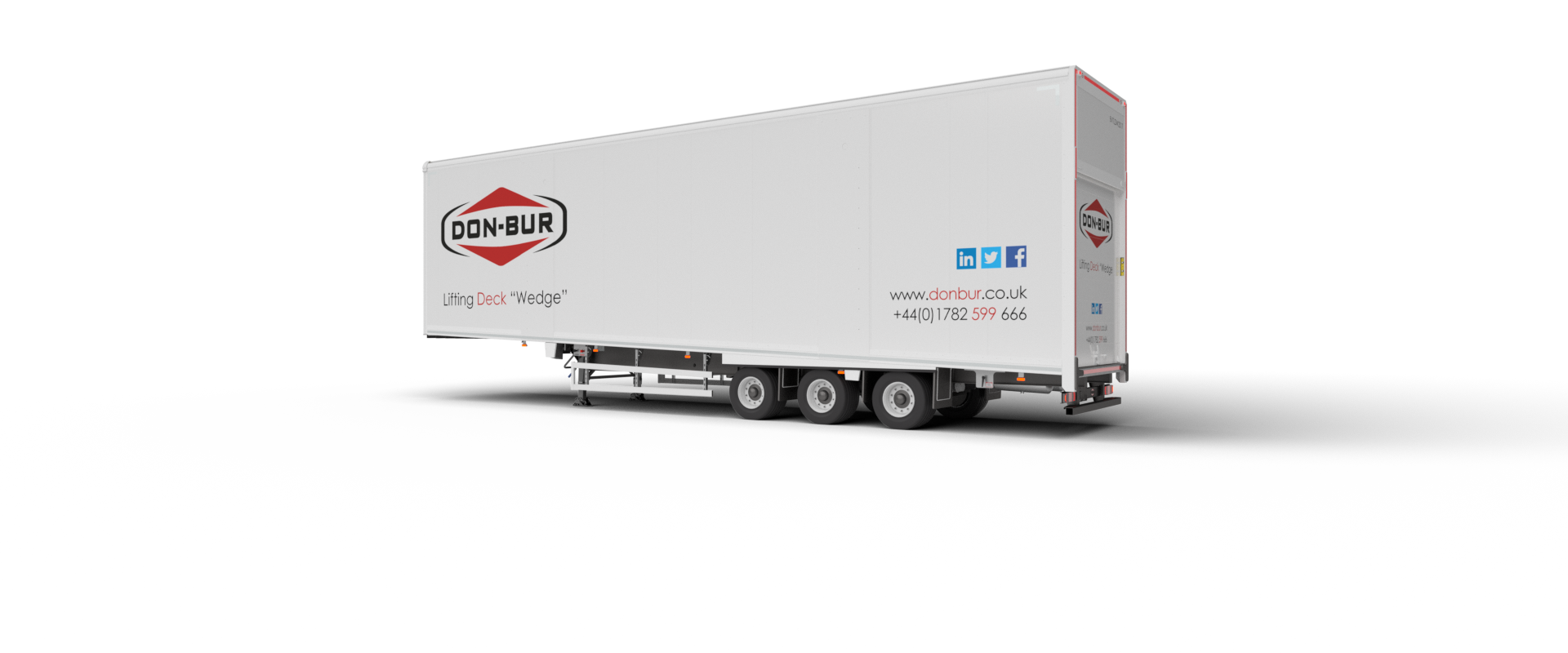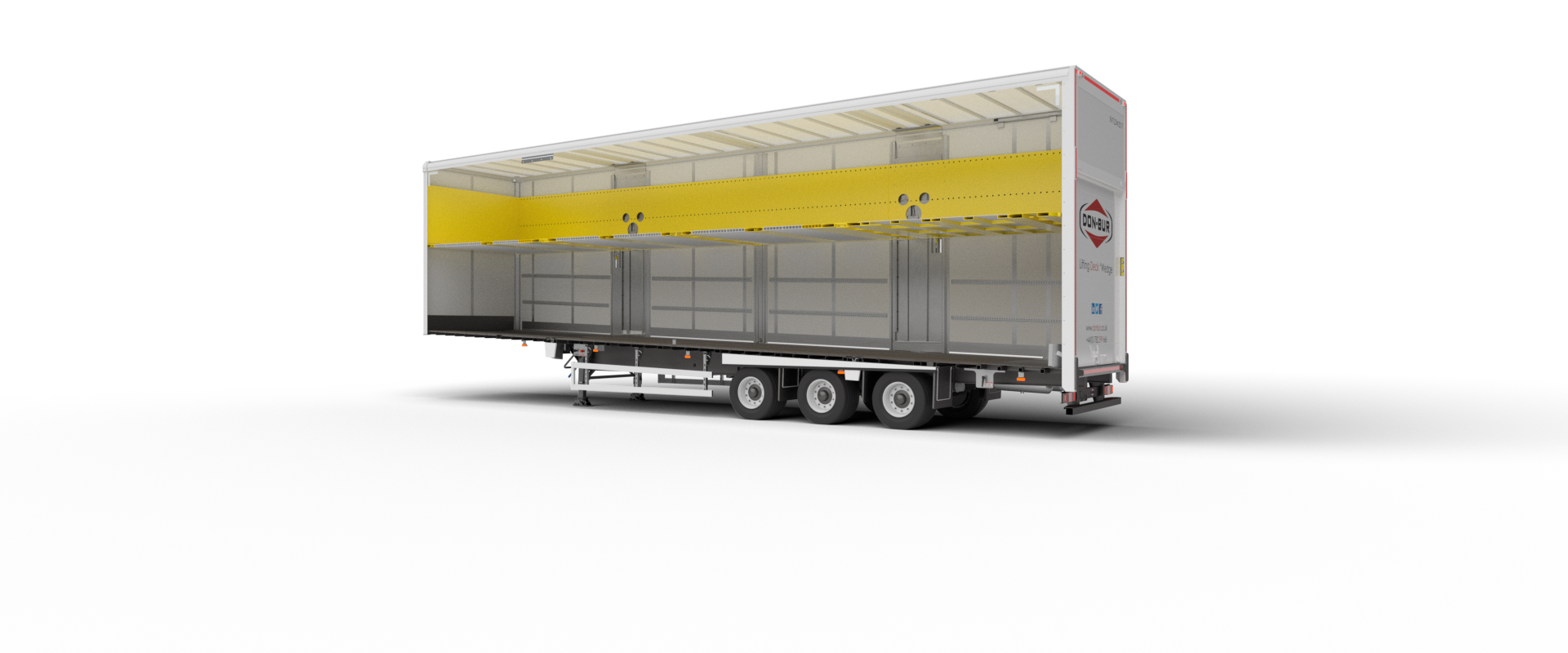 'Wedge' Double Deck Trailers
Why 'Wedge' Double Decks?
Don-Bur 'Wedge' Double Deck trailers provide operators with full height loading across the entire straight length of both decks, capable of achieving industry-leading high deck clearances of up to 1928mm (6' 4").
Don-Bur can provide 52 UK pallet capacity on all 'Wedge' Double Deck types, as well as a 60 UK pallet capacity on all LST 'Wedge' Double Decks.
Quality Assurance
Quality
Guaranteed to provide peace of mind
Durability
Engineered to perform consistently in demanding environments
Customer Service
The highest standard of attention to ensure complete satisfaction
Backup
365/7/24 hr after sales service
Features
Don-Bur has been designing and manufacturing 'Wedge' Double Deck trailers in the UK for many years.
Heavy duty construction
Comprehensive galvanisation
Fixed, Ratchet & Lifting Deck
Industry-high 52 UK pallet capacity
Tail-lifts to suit requirements
Lifting Decks
Don-Bur has extensive experience in 'Wedge' Lifting Decks having manufactured their first one 15 years ago, in 2002.
Combined with Don-Bur's 7.5mm thick 'Blade' panels, operators can achieve a deck width of 2440mm on the top deck, which is sufficient to get 26 pallets on each deck.
3D Box Van 'Wedge' Lifting Deck Trailer
This content is interactive.
click and drag to rotate.
click and drag to pan.
scroll to zoom.
To preserve performance, this 3D content has been removed on mobile views. It is available on desktops. We apologise for any inconvenience.
Typical Key Dimensions
8.0m - 13.6 (15.65m for LST's)
3.3m - 4.95m high
2.55m wide
Apertures
Up to 1.928m on both decks
13.495m aperture length (15.545m for LST's)
Weights & Capacities (13.6m standard length)
52 UK pallets (1200 x 1000mm)
66 Euro Pallets (1200 x 800 mm)
44T Maximum Gross Vehicle Weight (Vehicles of 6 axles)
Options & Documentation
Most trailers have 35-40% unusable space and 50% of loads are limited by volume, not weight.
Full height loading on both decks
Cost effective
Optimise maximum space
Improve operational efficiency
Numerous configurations to suit your operation
Ideal for Box Vans or Curtainsiders
A standard 13.7m trailer will carry a maximum of 26 pallets whereas 'Wedge' double decks commonly carry 52 pallets.
Pillar configuration/spacing to suit operation
Buckleless Curtains
Lightweight panel options
Fixed, Ratchet & Lifting Deck options available
What other features and options are there? Tell me more about load restraint What facilities are there for livery?