Infra Red Roof Protection System
Keywords: lifting deck, protection, safety, roof, sensor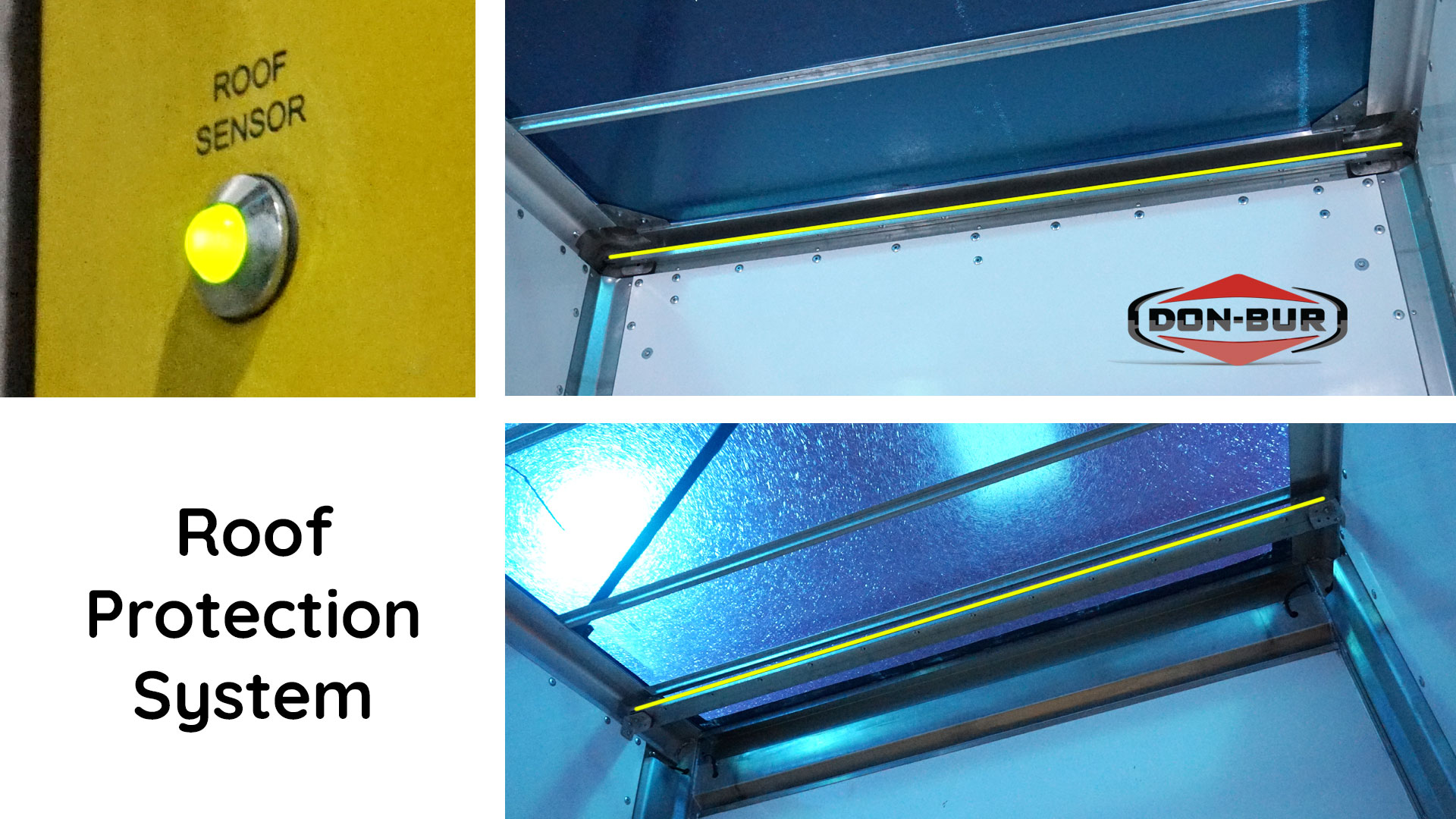 If a bay loader puts an over-height item on the top deck of a Lifting Deck trailer, as the deck raises, that item could then simply poke a hole through the roof.
The Don-Bur Roof Protection System covers the inner roof space with an infra-red curtain and automatically stops the deck from raising if that curtain is broken by any object.
The two required sensors are typically placed at the front and rear of the trailer and virtually cover the entire trailer width.
It's a sophisticated solution, but one that avoids expensive roof damage repair and associated downtime.
↓ Image shown below is of a toy giraffe, whose head has poked through the roof of a Lifting Deck trailer as it was raised.