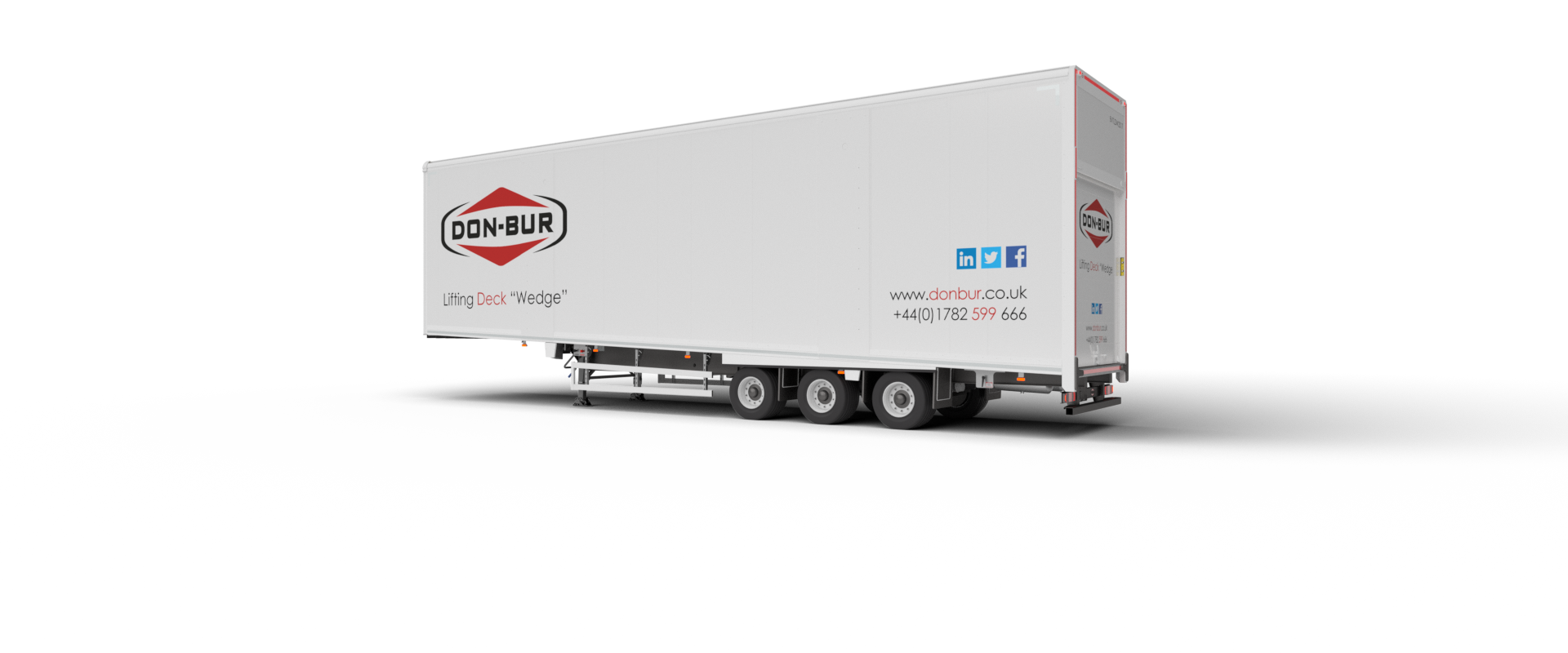 Lifting Deck Trailers | High Cube | Fast Loading
Your Design For Your Needs
No company has more expertise in the specialist design and build of hydraulic Lifting Deck trailers (Sometimes referred to as moving deck trailers) than Don-Bur.
Their experience with Lifting Deck trailers extends back to the 1980's and their Lifting Deck range of products now dominate the major fleets. Don-Bur consistently produces what is arguably the best and most cost effective hydraulic system technology in the industry.
Quality Assurance
Quality
Guaranteed to provide peace of mind
Durability
Engineered to perform consistently in demanding environments
Customer Service
The highest standard of attention to ensure complete satisfaction
Backup
365/7/24 hr after sales service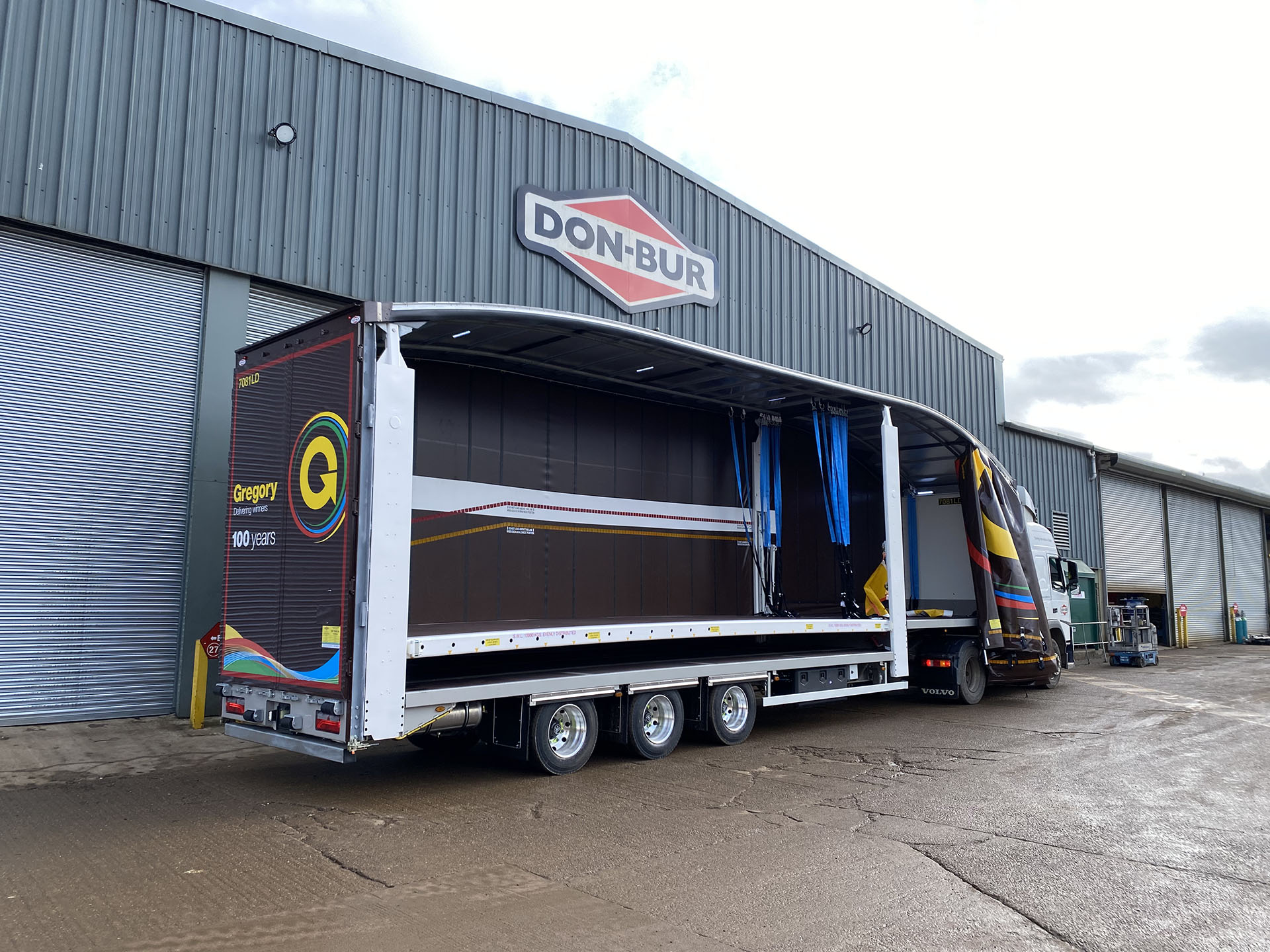 Features
Whatever your needs, Don-Bur can engineer a solution to meet your operational and budgetary needs.
Durable construction
Straight | Step-frame
Industry-leading 52 UK pallet capacity
Tail-lifts to suit requirements
High Cube ~120m3
Fast Loading/Unloading at Bay
What Are Lifting Deck Trailers?
Double Deck trailers are now commonplace; especially in trunking operations. However, the time to load a double deck is limited by the equipment needed to lift the load to the second deck level.
A Lifting Deck is a full length or rear 3/4 length deck which can be loaded at normal deck height. Pressing a button will lift the entire deck (and load) up, and out of the way, permitting a second full-length payload to be posititioned on the lower deck.
This means the fast loading for the payload equivalent of two trailers.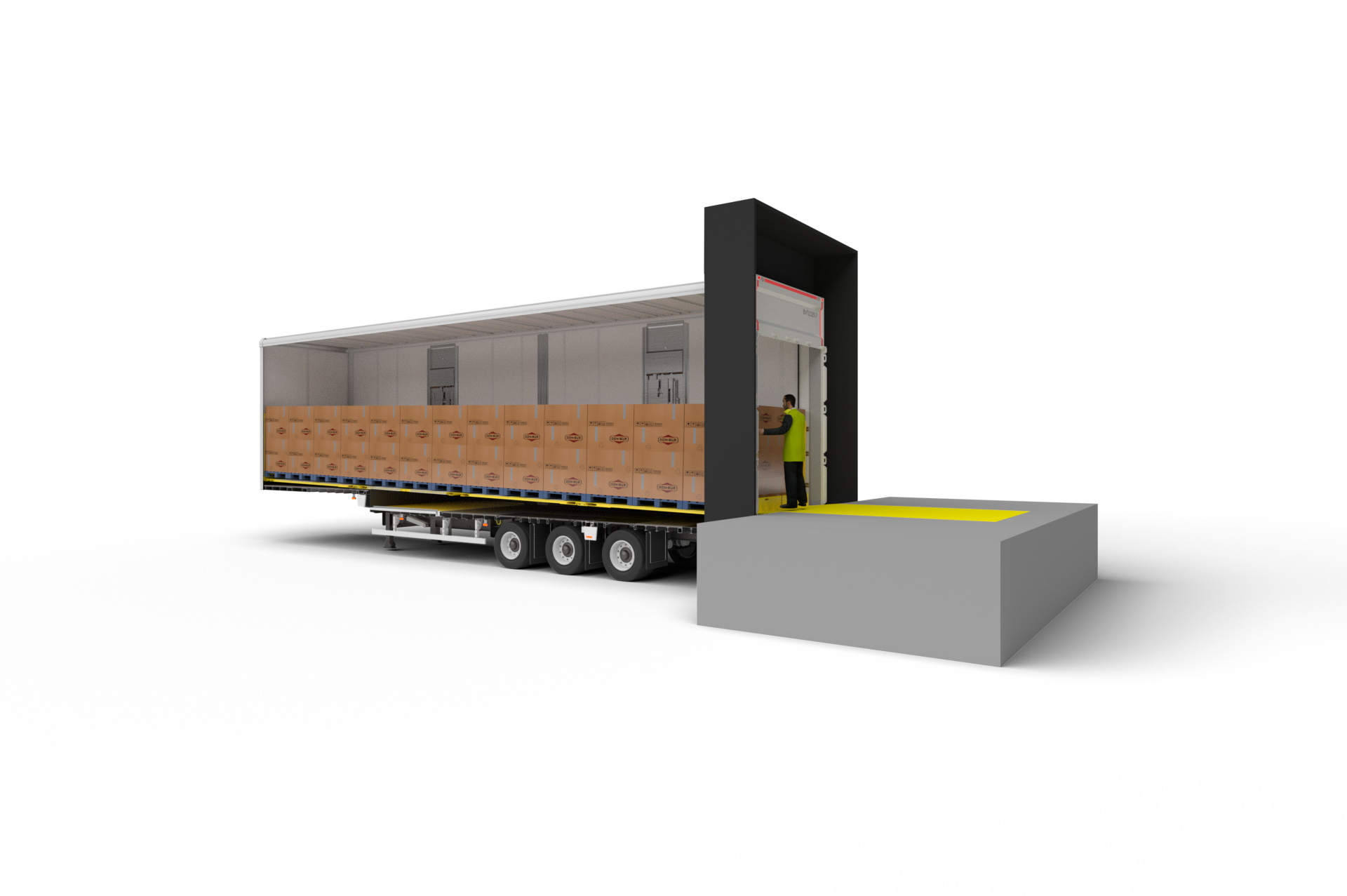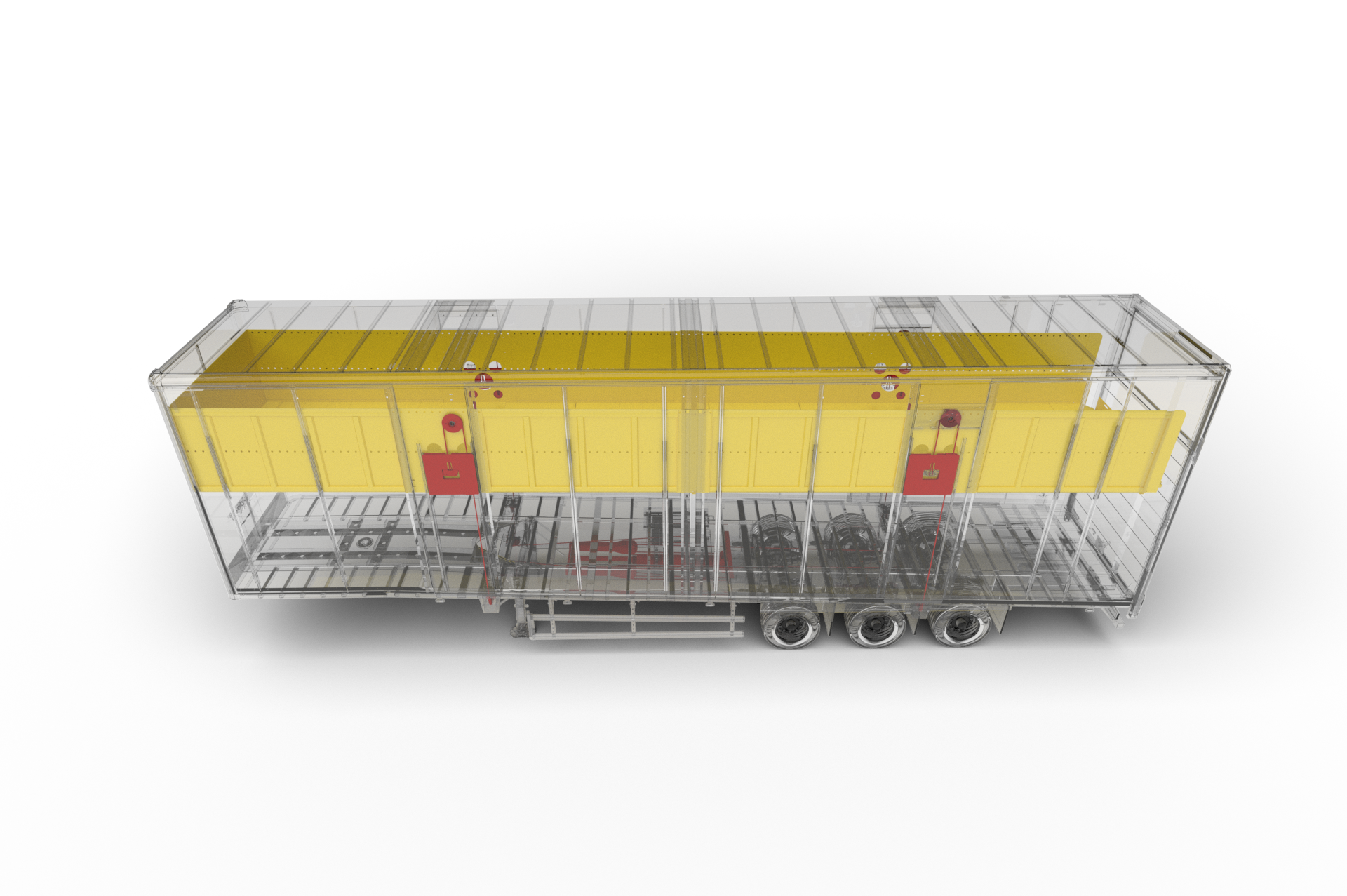 Single Ram & Pulley System
Don-Bur's proven single ram and pulley system generates a consistent, uniform lift which is unaffected by varying load weights on various parts of the deck and is less susceptible to the stressing and flexing of the trailer.
52 UK Pallet Capacity
Don-Bur's Lifting Decks were the first in the industry to offer a 52 UK pallet carrying capacity.
When specified with Don-Bur's 7.5mm thick 'Blade' panel, operators can achieve a deck width of 2440mm across the entire length of the Lifting Deck tub, which is sufficient to carry 26 pallets on each deck.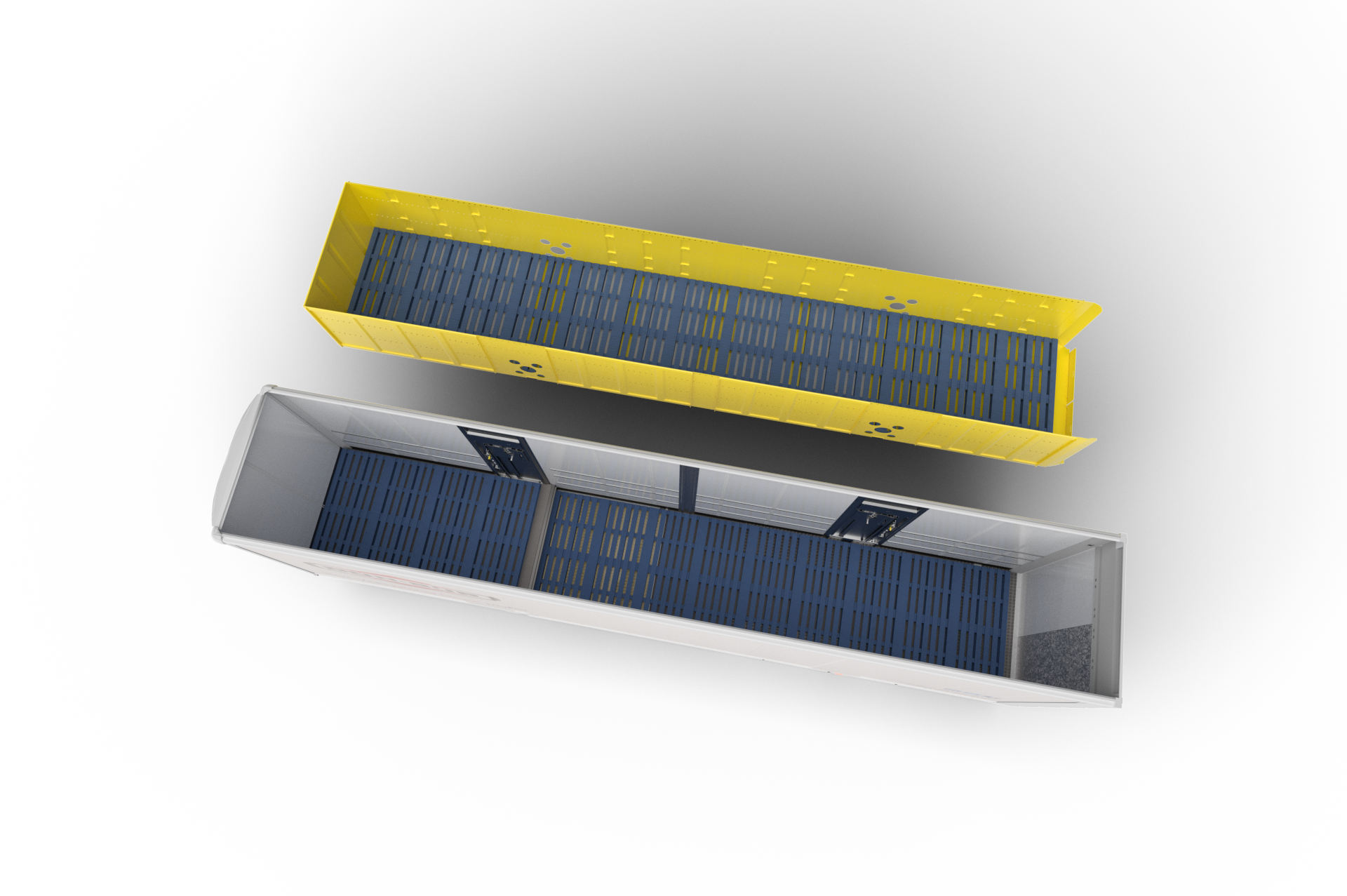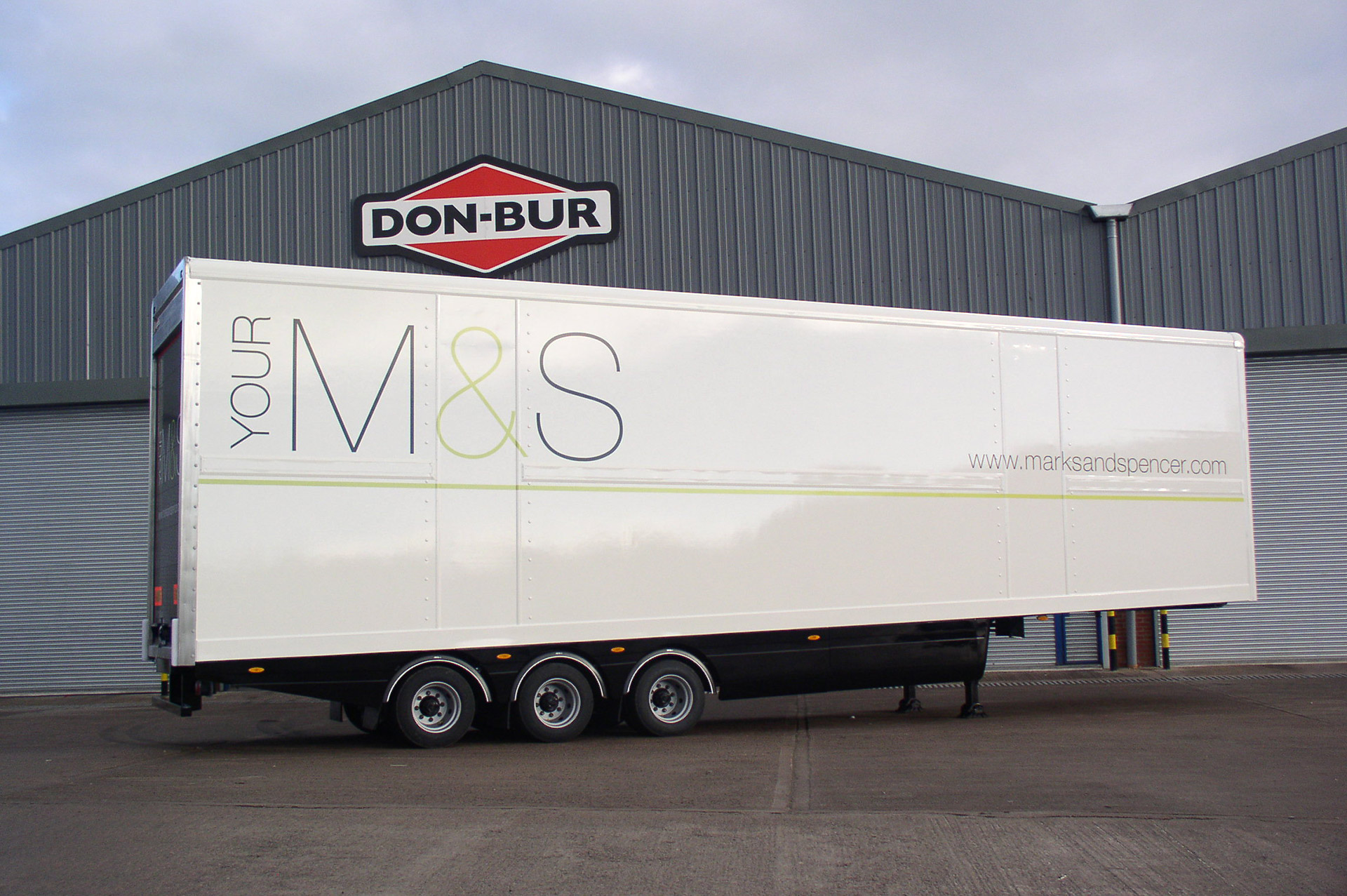 Wedge Lifting Decks
Don-Bur 'Wedge' Lifting Deck trailers provide operators with full height loading on both decks, capable of achieving deck clearances of up to 1928mm (6' 4") and a 52 UK pallet capacity on all types.
3D Interactive Model
This content is interactive.
Typical Key Dimensions
8.0m - 13.6m (15.65m for LST's)
3.3m - 4.95m high
2.55m wide
Apertures - Box
Up to 4.0m Rear Aperture Height
13.495m long (15.445m for LST's)
Apertures - Curtain
Up to 4.0m Rear Aperture Height
13.395m long (15.445m for LST's)
Weights & Capacities (13.6m standard length)
52 UK pallets (1200 x 1000mm)
66 Euro Pallets (1200 x 800 mm)
44T Maximum Gross Vehicle Weight (Vehicles of 6 axles)
Options & Documentation
Maximum volume capacity
Optimise operational efficiency and speed
Simple one-button operation
Comprehensive safety features
Visible "Paddle" Locks
Rope arrestors
Hydraulic burst valve
Audio/visual deck movement warnings
Additional two-tier Tail-lift options
Optional aerodynamic "EcoStream" roof profile
24/7 Service Backup
Most trailers have 35-40% unusable space and 50% of loads are limited by volume, not weight.
Numerous configurations to suit your operation
Ideal for Box Vans or Curtainsiders
Straight or Step-Frames
Buckleless Curtains
Lightweight panel options
What other features and options are there? Tell me more about load restraint What facilities are there for livery?